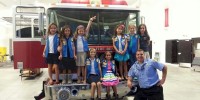 Earning Daisy Petals and Leaves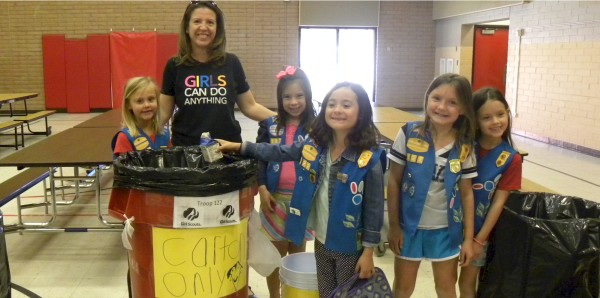 Girl Scout Daisy troop 122 set up a recycling station at their school to earn their Making the World a Better Place green petal.
Ideas for Daisy Girl Scout Petals
Including the blue middle, there are eleven Daisy petals– each representing one part of the Girl Scout law. Plus there are four financial literacy leaves. Your Daisys can earn one petal each meeting during their first year of Girl Scouts while working on a Daisy Journey. You could also spread it out over the two years. We have many ideas for earning each Daisy petal. If you have your own idea please share it on our facebook page!
Fun Fact: Building good self esteem starts when kids feel like they have achieved something meaningful.