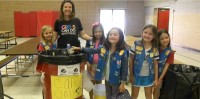 Earning the Use Resources Wisely Petal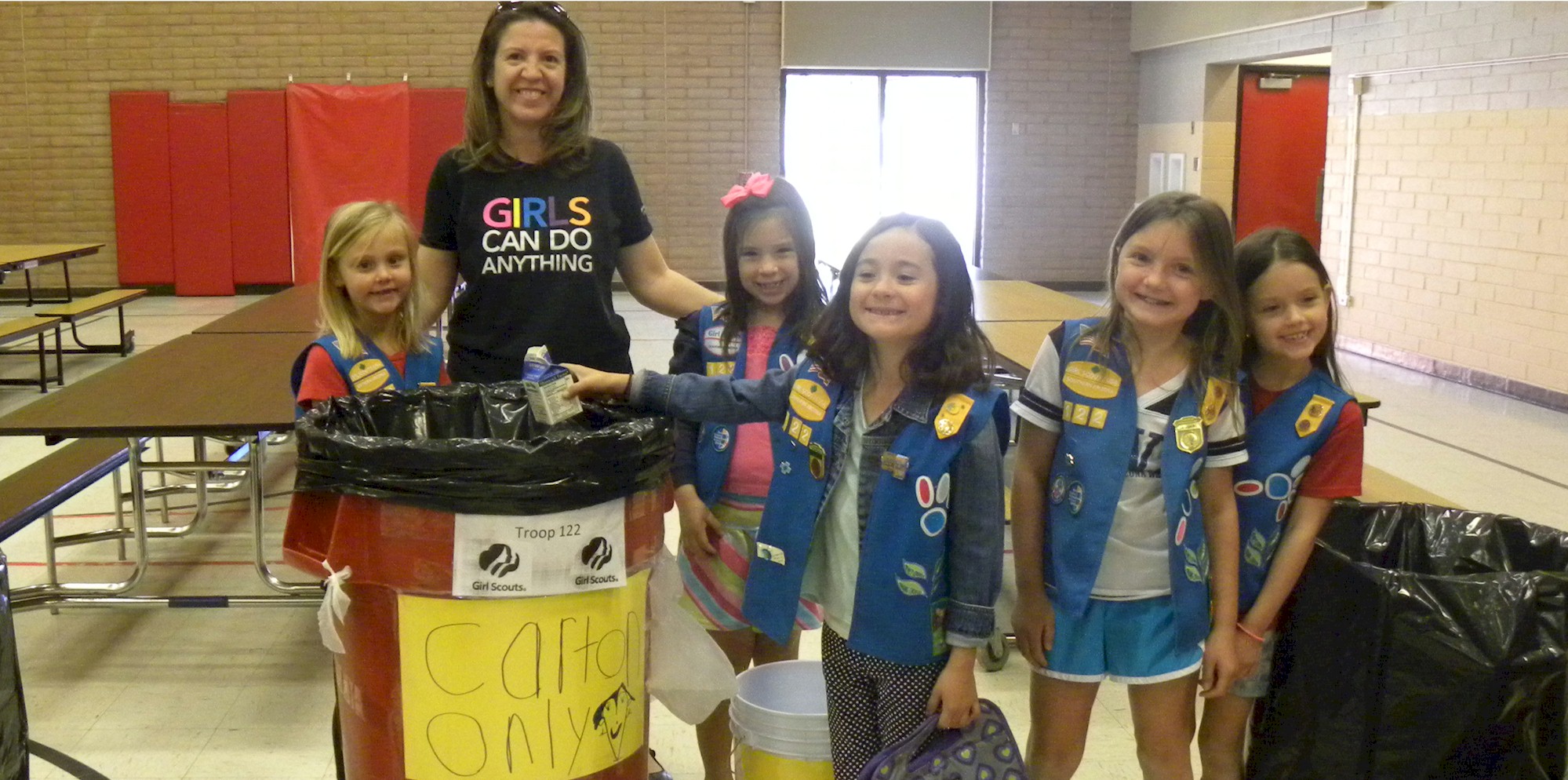 This Daisy troop sets up a recycling area for milk cartons at their school.
Ideas for the Green Petal
Teach your girls to reduce, reuse or recycle with one of our fun projects. If you have your own idea please share it on our Facebook page!
Fun Fact: Being resourceful means developing the ability to look at multiple solutions to a single problem.