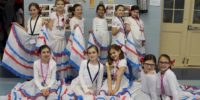 World Thinking Day Ideas

World Thinking Day… It's always a favorite Girl Scout Event!
World Thinking Day is often the biggest event of the year for Girl Scouts. Many councils and service units plan an international event where each troop represents a country that belongs to WAGGGS. Dressed in their international costumes,  girls "travel" from table to table and "visit' each country. They get their passports stamped, and collect a souvenir such as a fact sheet, or a swap. Often there is food to sample and displays to view, with music and photos from the country.
If you've had great Thinking Day experience, let other leaders know about it with photos on our facebook page or even write a blog and get $40 for your troop to spend at MakingFriends.com
Don't forget to follow us on facebook. We have a helpful community of over 15,000 leaders who always are ready to help. You don't want to miss the coupons either!
Fun Fact: Many of the WAGGGS countries have both girl and boys in their troops.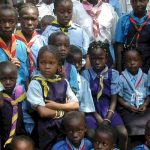 Supporting WAGGGS
World Thinking Day is an opportunity for your troop to support  girls and women around the world. There are many way to be a global sister. Help your girls to choose one and remember what this fun holiday is really about.