One activity that I am especially proud of my Daisy girls for accomplishing is their Sustainable Recycling Program.
Originally at Harelson Elementary (K-6th grade), the kids were not recycling their milk cartons at lunch. This was a fairly easy task to implement. We spoke with our school Principal and got her on board with our project. The principal was very curious about the statistics and outcome numbers of recycling milk cartons. The girls needed to do the math and find out how many kids on average bought milk each day. On average 225 milk cartons are purchased each day. Then they calculated how many milk cartons in one school year would be kept out of landfills. There are 178 school days in a year, thus 40,050 milk cartons are being kept out of the land fills each year.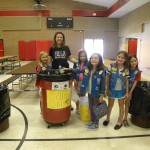 The girls had to find a small bucket for kids to pour milk into, get an additional trash can for milk cartons only, and then have their regular trash can present. They made signs and posters to post up in the cafeteria. They made morning announcements on the school intercom. They got permission from their teachers to monitor each lunch from Kindergarten through 6th grade and teach each class how to recycle during their assigned lunch hour. This not only met the requirements for their Daisy rose petal, but is also is a sustainable take action project in our community!
School Milk Carton Recycling: Easy as 1, 2, 3!
Leave 'em empty: A bucket should be available for students to empty any leftover milk.
Leave 'em open: The carton should be left open and thrown into a collection container. (Such as a designated trash can just for milk cartons)
Leave 'em loose: Ideally, cartons should be debagged & dumped loose into the outdoor cart or dumpster provided by Waste Mgmt. Or, if they are bagged, the bag should be left open to allow for further drying.
Being a leader is the best decision I have ever made. I have learned more about not only my daughter, but also I have learned about myself in more ways than I ever thought were possible. I remembered how much fun I always had at scouts and that was the number one reason I decided to take this on. I wouldn't change it for the world! I love my girls!!
Additional Resources for Daisy Petals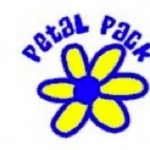 A great place to start is to purchase the Petal Pack Complete from MakingFriends®.com. It is a complete set of projects to earn your Daisy Petals, 11 projects in all. They are each individually packaged and ready for your daisy meetings, no leader prep is needed. Order one package for each girl.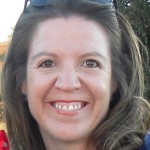 About Leader: I am a Native Tucsonan, and am a Child & Family Therapist. I work primarily with the military for reintegration purposes. I'm the oldest of four and grew up in a rural community. As a young girl in a rural community, I absolutely loved having the opportunity to be in GS and wanted the same experience for my daughter. I loved the positive long lasting healthy friendships that were formed amongst all of us girls. My daughter is an only child and I love that she has a sister in every Girl! Last year in Kindergarten my daughter and I looked for a Daisy Troop in our area, and did not locate one. Again we looked when she started 1st grade. There was not one in our area and so we started our own Troop. Daisy Troop 122 of 13 girls