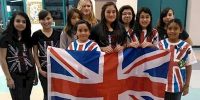 United Kingdom | Ideas for Thinking Day*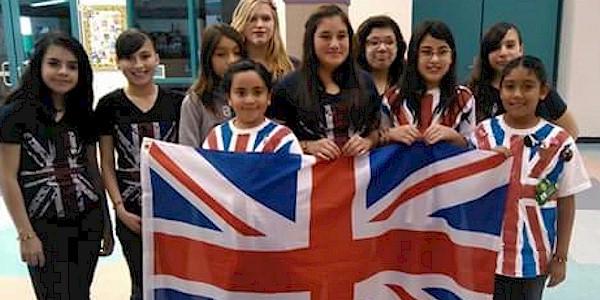 The Flag of England is incorporated into the United Kingdom flag.
United Kingdom includes 4 countries. England, Northern Ireland, Scotland and Wales share a common Girl Guide promise and are members of WAGGGS as United Kingdom. United Kingdom has a flag and then each individual country has their own flags as well. If your troop is representing United Kingdom, you will not just want to pull ideas from England but you'll also want to incorporate information from Ireland, Scotland and Wales as well. MakingFriends®.com has ideas and products to help make your celebration a success.
Fun Fact: In the UK when you reach your 100th birthday you get a personalized card from the Queen.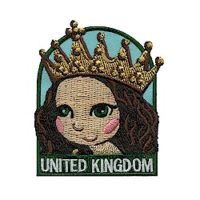 United Kingdom Patch
2″ Embroidered, Iron-on

$0.99
Northern Ireland is a part of United Kingdom. Those who wanted to remain loyal to United Kingdom in Northern Ireland were unionists. While Ireland and Northern Ireland share much of the same culture, there are differences. They do not share the same flag. St Patrick's Day in Northern Ireland is a public holiday but not a bank holiday. It is celebrated by the nationalist community there but not to the same extent as in Ireland. The currency in the two countries is different. Speed limits in Ireland are in kilometers per hour while the speed limits in Northern Ireland are in miles per hour.
Wales is known for it's harpists, male choirs and solo artists. Lamb is traditionally associated with Welsh cooking because of the amount of sheep farming in the country. Welsh cakes are a treat flavored with spice and dried fruit and baked on a griddle. Welsh rarebit is a sauce of melted cheese poured over toasted bread. Popular sports in Wales include Rugby union and football (Americans know it as soccer). Wales has more castles that any other country in Europe.
*MakingFriends®.com is not affiliated with, endorsed by or a licensee of Girl Scouts of the USA