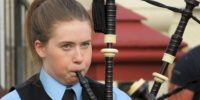 Scotland | Ideas for Thinking Day*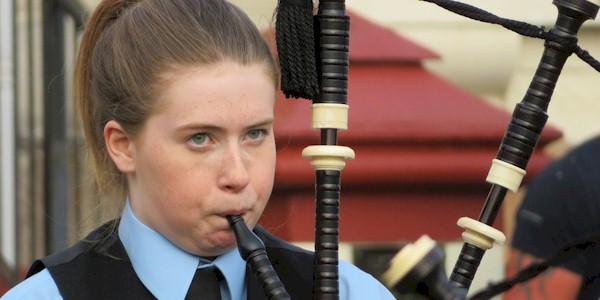 We would like your photo for this page! Send your Scotland Thinking Day* photos to [email protected] For every image we use, you will get $10 in store credit for your troop.
Scotland is a country that is part of the United Kingdom. England, Northern Ireland, Scotland and Wales share a common Girl Guide promise and are members of WAGGGS as United Kingdom. Girls can dress in kilts and maybe have some bagpipes playing at their display for Scotland. They can have fun learning about tales of Nessie, Loch Ness monster and the history of the Scottish Highlands. MakingFriends®.com has ideas and products to help make your celebration a success.
Fun Fact: Scotland includes over 700 islands.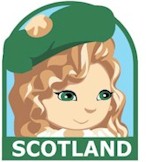 $0.99
Traditional foods include haggis and porridge. Most girls will probably prefer to try Scottish shortbread.
There are many castles in Scotland the girls can choose from to include in their display.
Golf and curling are sports that both originated in Scotland. Sports the girls may not be familiar with such as shinty and rugby are also popular. Cycling, soccer (called Football) and tennis are sports the girls may be more familiar with. Of course the girls will want to learn about the Scottish Highland Games.
Scotland has more sheep than people with some living wild on uninhabited islands. Highland cows can be found all over the Highlands. Girls can have fun making craft projects to represent these animals for their display.
Additional ideas can also be found in European Countries / Thinking Day* Ideas.
*MakingFriends®.com is not affiliated with, endorsed by or a licensee of Girl Scouts of the USA