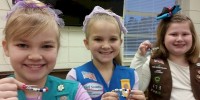 Thinking Day SWAPs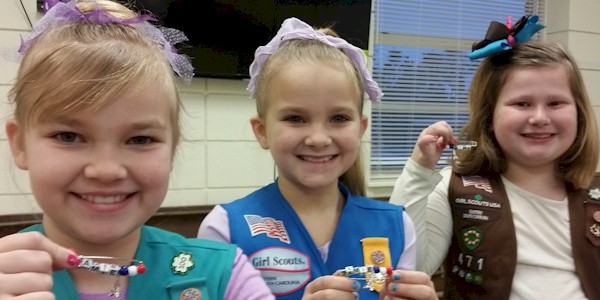 Ashley Bruner's troop making SWAPs for Thinking Day.
SWAPping for Thinking Day events is often a big part of the tradition. Troops make SWAPs that represents the country they have chosen. They are often left at the country table as a souvenir for visiting girls collect or your girls might walk around and trade their swaps during the event. Printed flags, beaded pins and fact cards are popular choices. We have plenty of ideas for many countries.
You can also SWAP online. Join our SWAP Sensation and mail your SWAPs to us and we will send you back some from other Girl Scouts.
Fun Fact: SWAPping evolved from a Native American tradition.