Junior Superhero Drawing Badge Download
Product Number: MF-10012

Can be done in one meeting

Completely Girl-led


Suitable for independent Girl Scouts
Download link will be in your order confirmation email.
Complete this seven-page comic download and Juniors have earned their "Drawing" badge.
Save
Save
Save
Save
Save
Save
Product Description

Print
Superhero Delilah loves to draw! She wants to be a fashion designer some day. She'll guide your girls through completing the Junior Drawing badge with tips and techniques that everyone can try. With Delilah's help your girls will have a completely girl-led meeting! She'll even give them some ideas for careers in the art field and teach them some new vocabulary words.

Purchase one download and print as many copies as you need for your girls. Download i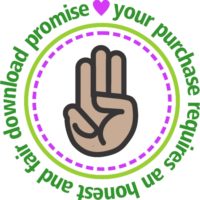 s for your troop's use only. For this reason, we limit the number of times you can access this download to two times and it will expires 90 days after purchase. As a Girl Scout leader, we know you will be "honest and fair". Receiving fair payment allows us to continue to develop more program options for you and your troop. Your honesty is appreciated.
What your girls will be doing:
Experiment with different materials
Learn how to shade
Draw details
Design a logo
Make a portfolio
What you will need:
One download per girl
Paper
3 different drawing materials such as colored pencils, markers, crayons
Scissors
1 folder for each girl
Duct tape or masking tape
Optional:
Save
Save
Save
Save
Save
Save
Save
Save
Save
Save
Save
Save