Junior Superhero Playing the Past Download
Product Number: MF-10014

Can be done in one meeting plus a party event


Completely Girl-led


Works Well with Large Groups

Download link will be in your order confirmation email.
Complete this seven-page comic download and Juniors have earned their "Playing the Past" badge.
Save
Save
Save
Save
Save
Save
Save
Save
Save
Save
Save
Save
Save
Save
Save
Save
Save
Save
Save
Save
Save
Product Description

Print
Superhero Prudence loves arts & crafts! She especially likes to remake old clothes, tie-dye and make her own jewelry. People say she is a flower child at heart. Prudence will guide your girls through completing the Junior Playing the Past badge by throwing a party while they learn about life in the 1960s. With Prudence's help your girls will have a completely girl-led meeting! She'll even give them some ideas for careers!

Purchase one download and print as many copies as you need for your girls. Download i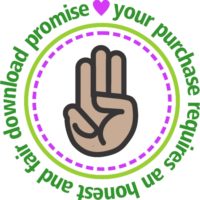 s for your troop's use only. For this reason, we limit the number of times you can access this download to two times and it will expires 90 days after purchase. As a Girl Scout leader, we know you will be "honest and fair". Receiving fair payment allows us to continue to develop more program options for you and your troop. Your honesty is appreciated.
What your girls will be doing:
Play a game to learn about a girl's life in 1965
Make a peace sign necklace and a flower headband
Learn about snacks during that period
Check out some music and dances and make record decorations
Make mini lava lamps
Make God's eyes
What you will need:
Save
Save
Save
Save
Save
Save
Save
Save
Save
Save
Save
Save
Save
Save
Save
Save
Save
Save
Save
Save
Save
Save
Save
Save
Save
Save
Save
You may also like…