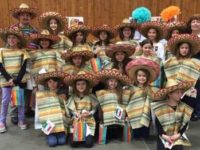 Mexico | Ideas for Thinking Day*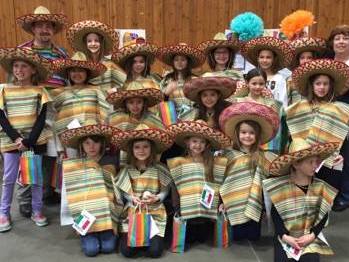 Troops that chose Mexico for their celebration will have unlimited potential for activities. MakingFriends®.com has ideas and products to help make your celebration a success.
Superhero Sincerity will guide your girls with ideas, activities and facts for their Mexico presentation when they use our exclusive Mexico Download.
Fun Fact: More than half of all the people in Mexico are younger than age 18!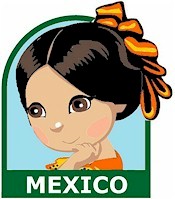 $0.99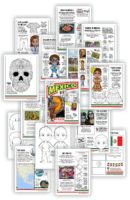 $15.00
There are tons of great pin ideas for swapping for Mexico and you will have no trouble at all finding decorations for your event. Cue up a recording of mariachi music, grab your maracas and put on your sombrero. It is time for a fiesta!
A Mexican Hat dance, bursting a piñata and playing soccer are fun games. For Mexico pins for swapping, make tiny sombreros, maracas, mini God's eyes or even a beach scene in a small bag for swapping with just a little bit of sand and a few small shells. Another option is to use friendly foamie fiesta shapes.
Super simple food ideas for Mexico include chips and salsa (add some guacamole if you are a little more ambitious), mini tacos and a variety of sweet treats like churros, sopapillas and empanadas.
Additional ideas can also be found in South American Countries / Thinking Day* Ideas.
*MakingFriends®.com is not affiliated with, endorsed by or a licensee of Girl Scouts of the USA