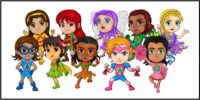 Meet the Scout Superheroes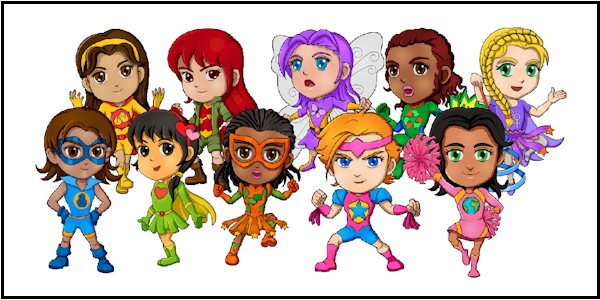 Each superhero represents a part of the GS Law!
Meet our superheroes. The scout superhero program created by MakingFriends®.com. Each one has a superpower representing a part of the GS Law. Whether your girls are earning Daisy petals, Brownie badges or Junior badges, there is a superhero that can help with girl-led downloads. Use our fun accessories or create your own to add to the fun. Each superhero has also taken the time to learn about a different country for GS World Thinking Day and is ready to guide your girls through learning about and preparing a booth for the country they have chosen.
Scout Superhero Sincerity: Honest & Fair
Scout Superhero Harmony: Friendly and Helpful
Scout Superhero Charity: Considerate and Caring
Scout Superhero Freedom: Courageous and Strong
Scout Superhero Twilight: Responsible for What I Say and Do
Scout Superhero Delilah: Respect Myself and Others
Scout Superhero Justice: Respect Authority
Scout Superhero Prudence: Use Resources Wisely
Scout Superhero Serafina: Make the World a Better Place
Scout Superhero Willow: Be a Sister to Every Girl
$50.00
$45.00
$20.00
$20.00
$8.00
$8.00
$8.00
$8.00
$8.00
$8.00
$8.00
$3.99
$0.49
$0.00
$2.79
$10.89
$0.99
$0.99
$22.99
$0.00
Save