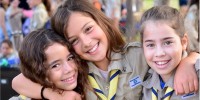 Israel | Ideas for Thinking Day*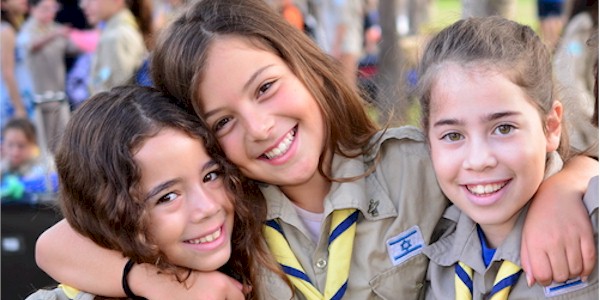 We would like your photo for this page! Send your Girl Scout photos to [email protected] For every image we use, you will get $10 in store credit for your troop.
/Girls who are excited about STEM or interested in religions might choose Israel for their celebration. All of the major Western religions claim Israel (particularly, Jerusalem) as valuable to their heritage and it is home to more scientists, technicians and engineers per capita than any other nation. Major companies including Intel, Microsoft and Apple did their first international development here. MakingFriends®.com has ideas and products to help make your celebration a success.
Your girls might like to look at our page Jewish Holidays and Crafts to learn a little about Jewish holidays and see some craft ideas to enhance their display.
Fun Fact: The Dead Sea in Israel is the lowest point on earth, at more than 1,000 feet below sea level.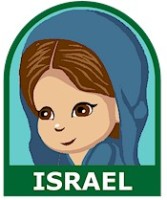 $0.99
A simple craft for Israel would be to glue wood craft sticks in the shape of the 6-pointed Star of David. It is the shape in the center of the Flag of Israel and honors the fact that this country is home to more Jewish people than any other nation. Your decorations for Israel could really add some sparkle to an event. Just scatter crystal rhinestones around because your country is a world center for diamond and semi-precious stone-cutting and polishing. A pin idea for swapping for Israel is the Israel Hamsa Hand which is a Middle Eastern symbol for protection or "the hand of God".
Pita is the "national bread" of Israel and just the right food for your event when offered with labane – a tangy yogurt spread. Restaurants in Israel also feature "Biblical" ingredients such as honey, figs and pomegranates and indigenous foods such as prickly pears (tzabar) and chickpeas.
Fun fact (if you are interested in millionaires) American business magnates Bill Gates, Warren Buffett and Donald Trump have invested heavily in numerous Israeli industries.
Additional ideas can also be found in European Countries / Thinking Day* Ideas and Middle East Countries / Thinking Day* Ideas. .
*MakingFriends®.com is not affiliated with, endorsed by or a licensee of Girl Scouts of the USA