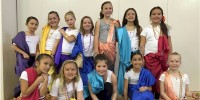 India | Ideas for Thinking Day*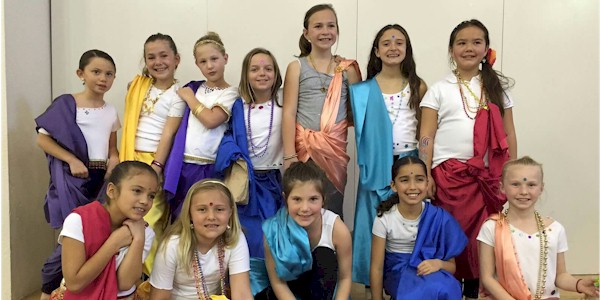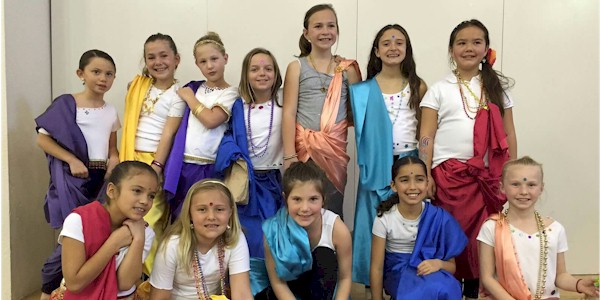 Troop 31411 from Discovery Bay, CA made their own Saris to display their study of India in 2015.
India has had profound influence across the world. Almost 80% of the population of India practices Hinduism which originated in India. Buddhism also originated in India but is practiced by less than 6 % of people in India today. Hinduism and Buddhism (which originated in India) are the world's third and fourth-largest religions, with more than 2 billion followers world wide. MakingFriends®.com has ideas and products to help make your celebration a success.
Superhero Serafina will guide your girls with ideas, activities and facts for their India presentation when they use our exclusive India Download.
Fun Fact: India produces more movies and sells more movie tickets than any other nation. Bollywood is the informal name given to the popular Mumbai-based film industry.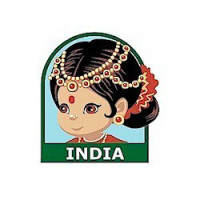 $0.99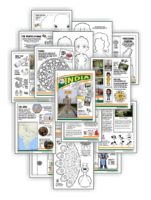 $15.00
Girls who choose India for their booth should take cues from Indian wedding celebrations in order to create a truly festive affair. Even today, most Indian marriages are arranged by parents or trusted family members who put a great deal of effort and money into elaborate decorations, elegant costumes and abundant food.
For costumes troops can make no-sew Indian Sari costumes with just a few yards of fabric and a fitted t-shirt. To complete the look, add large gold jewelry and a Bindi (a dot worn on the forehead).
A unique activity to represent India would be to have a group yoga class.
Craft ideas including making an India rainbow loop bracelet with elephant charm, "INDIA" letter beads and elastic bands of orange, white and green- like the flag of India. Girls could also make an India elephant pins for swapping.
If each country is serving popular ethnic food, girls might turn up their noses at the scent of curry in many Indian dishes. More kid-friendly Indian food ideas are naan (flatbread) and raita which is made of plain yogurt mixed with mint and cucumbers. Something else that would be easy to prepare is lassi- a yogurt and fruit drink, like a smoothie.
*MakingFriends®.com is not affiliated with, endorsed by or a licensee of Girl Scouts of the USA