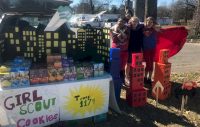 Cookies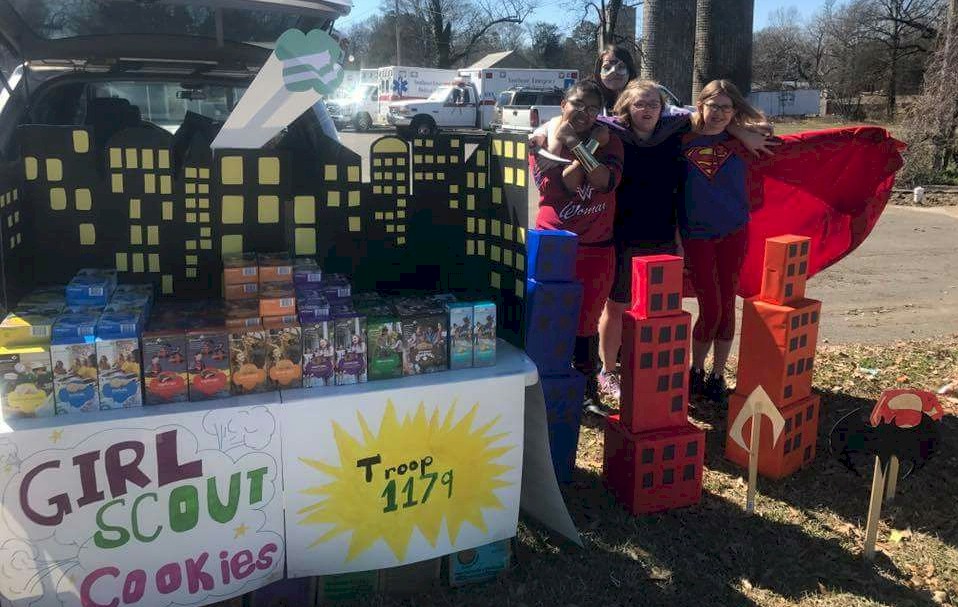 Troop 1179 from Monticello AR chose a booth sale theme of "some super hero's wear capes, ours wear vests".
It's Cookie Season!
It's that wonderful time of year when real life stops and cookies take over your life. Whether this is your first time selling cookies with your troop or you are a seasoned seller, we've got ideas to help your girls sell more and have more fun while doing it! We also have many different cookie patches available.
For money earning ideas beyond cookies, take a look at our page Fundraising and Money Earning Ideas.
If you've had a great cookie experience with your troop, let other leaders know about it with photos on our Facebook page or even write a blog and get $40 for your troop to spend at MakingFriends.com
Don't forget to follow us on Facebook. We have a helpful community of over 22,000 leaders who always are ready to help. You don't want to miss the coupons either!
Fun Fact: Girls used to bake the cookies they sold.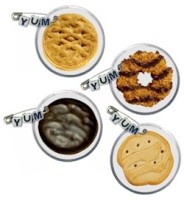 Cookie Friendship Swap Kit
Kit makes 30
Includes:
— Metal Rimmed Tags
— Coiless Pins
— Printed Cookie Labels
— Letter Beads "YUM"
$17.99
Enhancing Sales and Incentive Ideas
Making a Difference With Cookies
*MakingFriends®.com is not affiliated with, endorsed by or a licensee of Girl Scouts of the USA