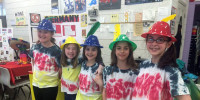 Germany | Ideas for Thinking Day*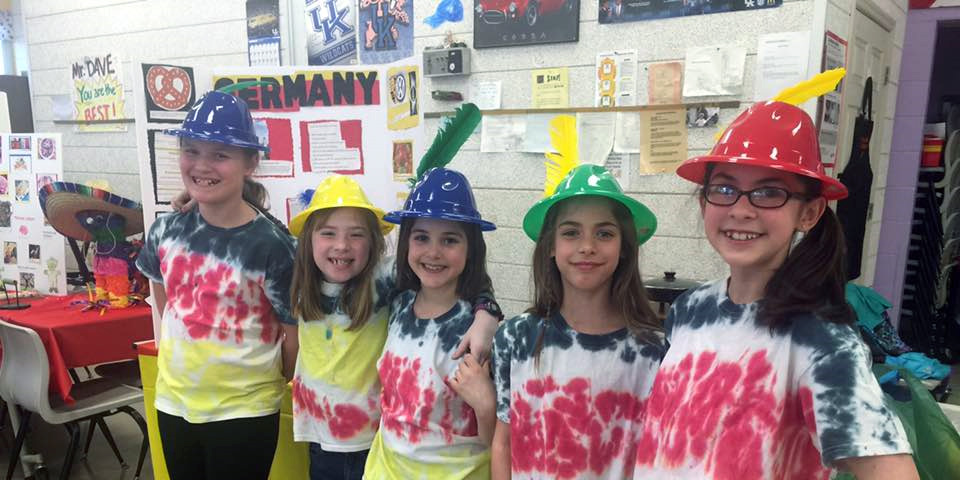 Troop 45868 representing Germany at their celebration, tie dyed shirts the colors of the German flag.
Girls enthusiastic about music may want to choose Germany for their display. Famous composers born here include Bach, Händel, Beethoven, Schumann, Mendelssohn, Brahms, Wagner and R. Strauss. Your booth could play classical music and your decorations and pins for swapping for could also be music themed.
Superhero Willow will guide your girls with ideas, activities and facts for their Germany presentation when they use our exclusive Germany Download.
Fun Fact: Germans hope to power the country entirely on renewable sources by 2050.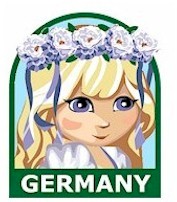 $0.99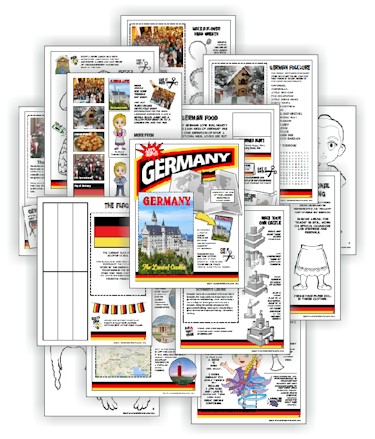 $15.00
If your event features flags from each country, you are in luck because the German flag is simple- one vertical stripe each of black, red and yellow. Creating German Flag pins for swapping would be simple enough. Other ideas include tiny faux pretzels in a bag, a bottle cap map pin or a laminated stamp pins for Germany. (Speaking of stamps, don't forget to order your country's rubber stamp so you can mark the passports of all your booth guests.)
If the girls are swapping pretend pretzels, maybe they want to serve real pretzels an easy German snack. But, if you have even mildly ambitious bakers in your troop, there are some beautiful "Blitz Kuchen" and German Christmas cookie recipes that will help girls earn their Snack Badge or even the New Cuisines Badge.
You can add visual impact to your presentation with images of cuckoo clocks (which originated in the German Black Forest), the Bavarian Alps and traditional clothing such as Lederhosen and Dirndl.
Finally, pull the entire effort together by dressing your girls in simple, no-sew German Dirndl Costumes.
Additional ideas can also be found in European Countries / Thinking Day* Ideas.
*MakingFriends®.com is not affiliated with, endorsed by or a licensee of Girl Scouts of the USA