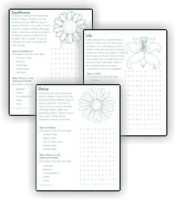 Flower Fact Sheets and Word Search
One of the requirements for the Junior Girl Scout Flower badge is to go on a flower search in your neighborhood. This might not always be realistic depending upon the time of year or where your live. We've provided you with another option so your troop can still earn this enjoyable badge. Use our printables and go on a flower search!
Flower Word Search Pages: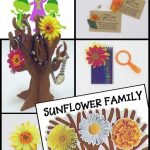 Junior Flower Badge in a Bag®
For 6 or more girls.
1) Go on a Flower Hunt
2) Make a Flower Family Tree
3) Make a Scented Bookmark
4) Make a Flowered Jewelry Holder
5) Make Flower Pins for Swapping
$34.99