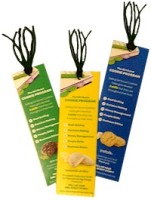 Recycled Cookie Box Bookmark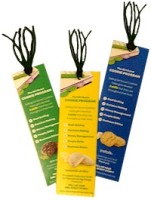 Make bookmarks with your Girl Scout Cookie boxes.
You Need:
Empty Girl Scout Cookie Box
Hole Punch
Scissors
Yarn
Instructions:
Cut the Girl Scout cookie box into long pieces as shown above. On the top punch a hole and string yarn through the hole. Tie and cut off the extra.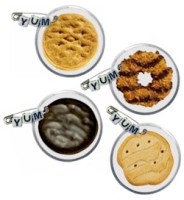 Cookie SWAPs
Kit makes 30
Includes:
—  Metal Rimmed Tags
— Coiless Pins
—  Printed Cookie Labels
—  Letter Beads "YUM"
$16.99