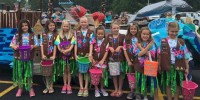 Brownie Crafts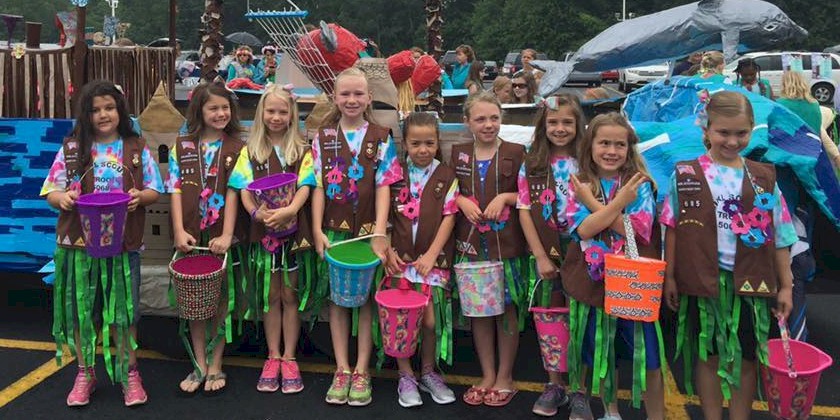 Troop 50685 wearing their duct tape hula skirts for their Duck Tape Festival Parade in Avon Ohio.
Every Brownie-aged girl loves to make things. While you don't want to plan a craft for every meeting, make sure to include several during the year, especially for the holidays.
Fun Fact: There is a "Duct Tape Dad of the Year" crowned each year.