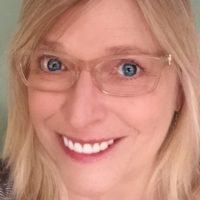 An important notice from MakingFriends.com


To our valued friends and customers,
It is with great pride that we would like to announce the formation of our new organization — Youth Strong.
Our program is a flexible, rewarding alternative to other youth programming. It's more economical and easier to administer. You can seamlessly add our material to your existing scout programming or start a Youth Strong project in your community without a scout troop.
Our first program, Animal Welfare has already been released on MakingFriends.com. The response has been overwhelmingly positive. We thank you for the support you have shown while we make this transition.
Sign up on Youth Strong to become a charter member in 2019 and your first year of membership is free. Member-only perks include:
– 15% discount on Youth Strong patches
– Exclusive content including free downloads
– Opportunity to test new products
We are currently working on additional programs for the environment, the community and humanity. Programs for life skills will also be introduced.
Watch for our new preschool "Helping Hands" level in March 2019.
Find out more about Youth Strong |Sign me up!

MakingFriends®.com is not going out of business. We will continue to offer you the best prices on patches. We are doing what we can to change up our current products to meet the GSUSA* concerns and will continue to do so.
Unfortunately, we have had to discontinue a few more items including:
– Browinie* Ways Badge in a Bag®
– Junior* Ways Badge in a Bag®
– Cadette* Ways Badge in a Bag®
Supplies are limited. See our full list of discontinue items.
Sincerely,
Terri Bose
President, MakingFriends®.com, Inc.
Founder, 
Youth Strong
*MakingFriends®.com. is not affiliated with, endorsed by or a licensee of Girl Scouts of the USA.
---