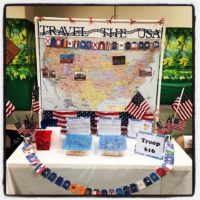 United States of America (USA) | Ideas for Thinking Day*
Thinking Day* Booth. 300 apple pie bites and a train journey across the USA.
There are so many ways to represent the United States of America for your booth. You can focus on the history of GS in the USA, states, regional traditions or feature different national parks and monuments. MakingFriends®.com has ideas and products to help make your celebration a success.
Fun Fact: One of the first troops to form on an Indian Reservation was on the Onondaga Reservation in New York State in 1921.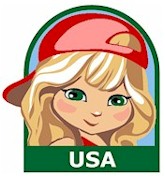 $0.99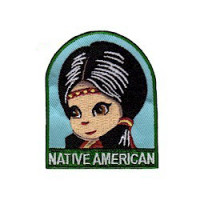 $0.99
Baseball is known as America's national past time but American football is the most popular sport in the United States of America. Baseball is the second most popular sport followed by basketball.
When it comes to food, there are many regional dishes but several dishes are common all over the USA. Of course turkey is quite traditional especially during the holiday season. Hamburger and hot dog of course are considered classic American foods. Girls will be happy to hear that chocolate chip cookies were invented in America as well. Although the saying goes 'as American as apple pie', apple pie has been around since well before the American colonies were established.
Girls might choose to learn about famous Americans who were scouts. While they will have fun looking up which of their favorite celebrities were former scouts, they will also want to know about astronauts (Eileen Collins, Jan Davis, Susan Kilrain and more) as well as NASA Teacher in Space Project participant Christa McAuliffe, first ladies (Hillary Clinton, Laura Bush, Nancy Reagan and more), politicians (Madeleine Albright, Geraldine Ferraro, Janet Reno and more), olympians (Peggy Fleming, Dorothy Hamill, Jackie Joyner-Kersee and more) and activists (including Gloria Steinem).
*MakingFriends®.com is not affiliated with, endorsed by or a licensee of Girl Scouts of the USA