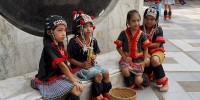 Thailand | Ideas for Thinking Day*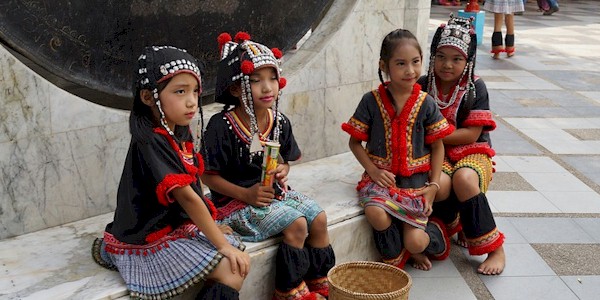 Troops that choose to represent Thailand at their event should wai their guests. Waiing is a traditional Thai act of greeting which includes a slight bow with your palms pressed together in a prayer-like fashion. MakingFriends®.com has ideas and products to help make your celebration a success.
Fun Fact: Thailand was known as Siam and is native to Siamese cats and Thai brothers inspired the term Siamese twins .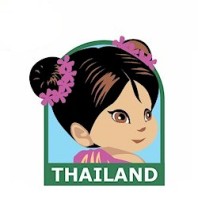 $0.99
Even if your group doesn't wear costumes, girls will tickle themselves if given the opportunity to play with the fingernail extensions that traditional Thai dancers wear. For Thailand crafts, your troop could make paper lanterns, headdresses and bottle cap map or trading card pins for swapping.
Easy to purchase and prepare Thai food includes jasmine rice or pad Thai, but the deep fried crickets or worms served in Thailand are going to be a bit more difficult to find locally.
Because, the national religion is Thai Buddhism, the official calendar is based on the Buddist Era. That means the year is 543 years ahead of the Gregorian (Western) calendar. So, the year 2015 is 2558 BE in Thailand.
Additional ideas can also be found in Asian Countries / Thinking Day* Ideas.
*MakingFriends®.com is not affiliated with, endorsed by or a licensee of Girl Scouts of the USA