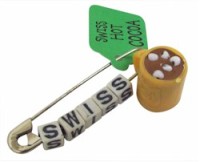 Switzerland | Ideas for Thinking Day*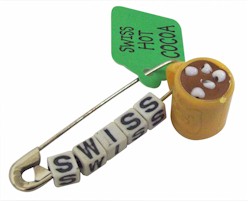 We would like your photo for this page! Send your Switzerland Thinking Day* photos to [email protected] For every image we use, you will get $10 in store credit for your troop.
While your girls might not think it's fun to learn about the famous banking system in Switzerland, they will probably have a lot of fun learning about it's chocolate. Of course Switzerland is also known for cheese, watches, Swiss Alps and yodeling. MakingFriends®.com has ideas and products to help make your celebration a success.
Fun Fact: Switzerland has remained a neutral country during wartimes for over 200 years.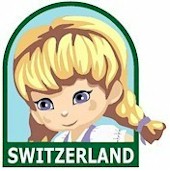 $0.99
Yodeling has evolved from a way to communicate between goat herders in the mountains to a form of music often associated with Switzerland. The alphorn was also used by shepherds and almost disappeared but is now a national symbol and entertainment for tourists.
While the Swiss remain neutral and do not serve in foreign armies, the Swiss Guard protects the Vatican. Only men from Switzerland may apply and this is the only foreign army that a Swiss citizen can serve in.
Girls learning about Switzerland might enjoy trying cheese fondue.
The Swiss are known for skiing, snowboarding and mountain climbing but European football, (Americans know it as soccer), ice hockey, volley ball, basketball, handball and gymnastics are very popular in Switzerland as well. Traditional Swiss sports include schwingen (a type of wrestling), hurnussen (girls may recognize similarities to golf and baseball) and Steinstossen (throwing heavy stones).
Traditional Swiss clothing include the dirndl which is a traditional dress in Switzerland, Germany and some other countries.
Additional ideas can also be found in European Countries / Thinking Day* Ideas.
*MakingFriends®.com is not affiliated with, endorsed by or a licensee of Girl Scouts of the USA