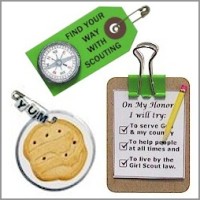 SWAPs with Girl Scout Themes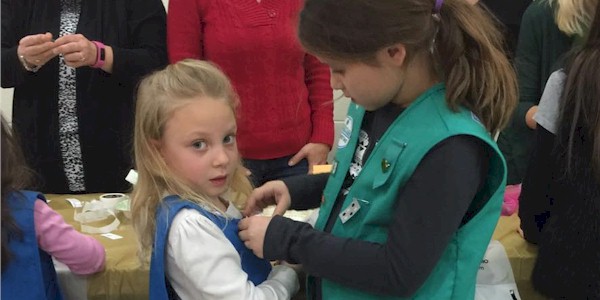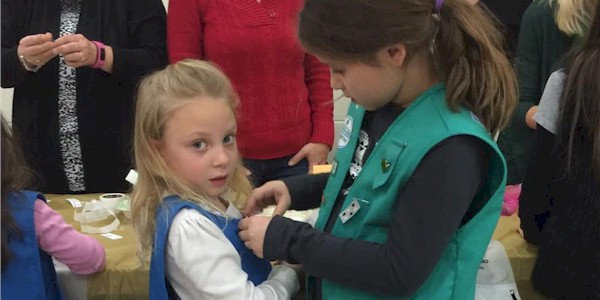 A Junior Girl Scout helping a Daisy with her SWAPs at service unit 501 cookie rally.
Complete kits make SWAPping easier for you especially if you need a lot of SWAPs for an event.
Fun Fact: SWAPs can represent the givers' community or be theme based.