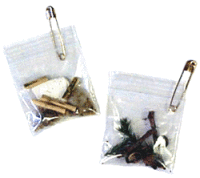 SWAP Bags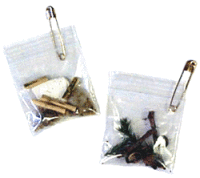 A fantastic way to share a piece of your world!
You need:
Instructions:
It's easy. Add a bit of sand and a seashell from your local beach or some twigs and seeds from your camping trip. Or, use beads, plastic miniatures, foam shapes and other tiny items to represent a theme. Don't forget to add a label to the back or use a SWAP tag so everyone will know where it comes from! 
Join our SWAP Sensation and mail your SWAPs to us and we will send you back some from other Girl Scouts.