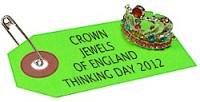 Mini Tiara SWAPs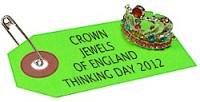 Dazzling little tiaras make this a SWAP everyone will love.
You need:
Low Temp Hot Glue Gun
Fine Permanent Marker
Instructions:
Hot glue a mini tiara to a SWAP tag. Write your SWAP information on the tag. This should include your first name, troop, city, state on the back. The front can include the event and the year. 
Join our SWAP Sensation and mail your SWAPs to us and we will send you back some from other Girl Scouts.