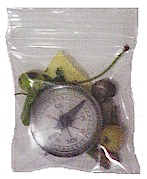 Hiking SWAPs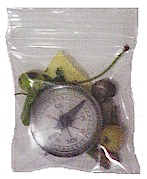 Gather your SWAP supplies while you hike and send them to another troop.
You need:
Instructions:
Gather small nature items while hiking or camping. Place in a mini zip lock bag with a toy compass. Zip closed. Add a pin.
Don't forget to make SWAP tags with your troop info and supply information about where the nature items were gathered. 
Join our SWAP Sensation and mail your SWAPs to us and we will send you back some from other Girl Scouts.