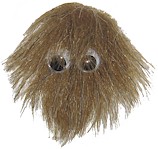 Big Foot SWAP Pins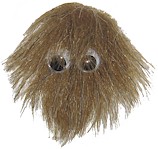 Need a Canadian SWAP? Don't miss this one. They will be a big hit a your SWAP event.
You need:
Instructions:
Cut an oval about 1-1/2″  long out of fake fur. Glue on two wiggle eyes. Glue a pin to the back. If you are using optional SWAP tags, write your message on the tag and slide onto the pin. Close pin.
Join our SWAP Sensation and mail your SWAPs to us and we will send you back some from other Girl Scouts.