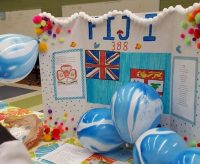 South Pacific Islands | Ideas for Thinking Day*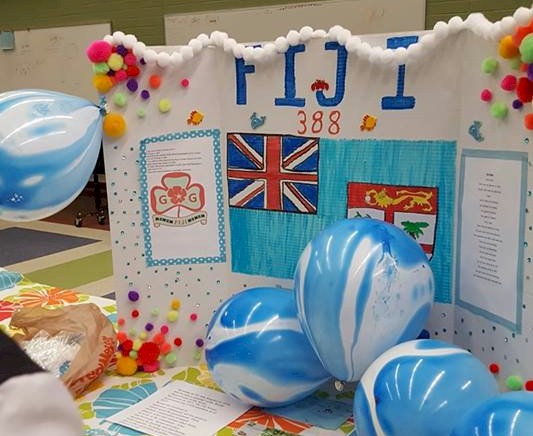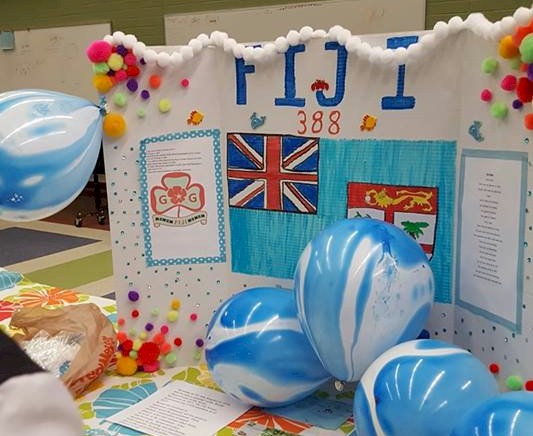 Boise, Idaho Troop 388's country for Thinking Day* was Fiji. They won best presentation, which the girls did totally and best snack.
The South Pacific includes thousands of islands spread between Australia and the Hawaiian Islands. Troops that choose South Pacific countries for their booth will learn about fascinating people and cultures. MakingFriends®.com has ideas and products to help make your celebration a success.
Craft ideas for this region include all kinds of tropical swapping pins. Girls may also be surprised to find penguin Swapping pins and crafts are appropriate because penguins can be found in sourthern climates such as the Galapagos Islands and New Zealand.
Girls who are excited about their New Cuisine, Locavore and Dinner Party badges may take a special interest in learning about South Pacific countries through tasting their unique foods. Troops that serve South Pacific food will have many options. Fish (served raw, poached or grilled) has long been the primary source of protein for Pacific Islanders. Root vegetables such as taro, sweet potatoes and yams, are central to the diet of the region. A wide variety of tropical fruits are also eaten in large quantities. These include coconut, bananas, plantains, mangoes, papayas, pineapples and breadfruit- any of which could be served as a snack.
Costumes for the South Pacific may include typical tourist garb like sunglasses and flip-flops as well as native grass skirts and shell jewelry. For South Pacific decorations drape your booth in tapa cloth and cut large cardboard boxes to represent the giant statues of Easter Island. Create palm trees for a beach scene that incorporates a path of stones for your guests to simulate the native costume of fire walking. Swapping pin ideas for South Pacific countries include woven baskets and a beach in a bag.
Fun Fact: There are about 7,500 islands in the South Pacific, only about 500 of which are inhabited.
Swapping Pins for Every Country
More Thinking Day* Swapping Pins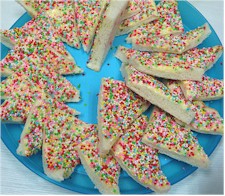 Australian or New Zealand Fairy Bread Recipe
Print a recipe and prepare food to taste at your Girl Scout Thinking Day or International event if you chose Australia or New Zealand.…
Fijian Girl Guide Coloring Page
Print multiple copies to use as a gathering activity to help get girls acquainted with each other and the style of Girl Guides in Fiji. Girls color then use as a decoration for their World Thinking Day or International Celebration.…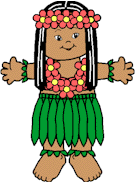 Pacific Island Paper Doll Friends
Dress your friends in beautiful clothes from the islands… grass skirts, sarongs, aloha shirts, leis and more.…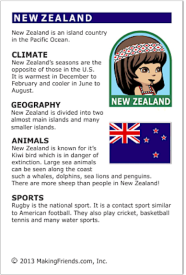 Facts about New Zealand
Printable Thinking Day fact card for our passports. Perfect if you chose New Zealand for your Girl Scout Thinking Day or International Night celebration.…
Mini Post Card Tags for Swapping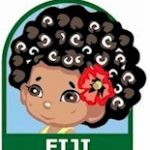 Fiji Patch
2″ Embroidered, Iron-on

$0.99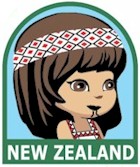 $0.99
New Zealand is an island nation with two main islands and many smaller ones. Girls who are researching the rich culture of New Zealand can explore weaving, carving or Ta Moko (tattooing) techniques. They can learn a few phrases in Maori which is the language of the native people. The girls will probably have the most fun demonstrating the haka which is a type of ancient Maori war dance that is performed today at celebrations and even before some rugby games.
Fiji is one of the most developed Pacific Islands. It is a vacation destination known for its luxurious private-island resorts and world-famous scuba diving. More than 200 of its 333 islands remain uninhabited, but people on the other 100 islands love to shout their enthusiastic greeting, "Bula!" Junior Girl Scouts who earn the Inside Government badge, may be interested to learn that Fiji has a Senate and a House of Representatives where a set number of seats are reserved for members of three distinct ethnic groups. Print free mini postcards and use letter beads for Swapping pins or make mini woven hats. Other Swapping pins for Fiji might incorporate silver and gold beads because this country maintains a strong economy based on gold and silver mining as well as agriculture and tourism. The youngest troops could make our Silver and Gold Daisy swapping pins or any level could choose our Silver and Gold Pins for Swapping kit with intricate friend charms.
Tahiti includes 118 islands, the most celebrated of which is Bora Bora known for overwater bungalows, French-influenced cuisine and exotic culture.
Samoa is not just a delicious cookie. The famous treat got its name from a group of nine islands where life is still governed by Fa'a Samoa (The Samoan Way), where family and elders are respected and villages are presided over by matai (chiefs). Consider our cookie pins for swapping for Samoa.
The Solomon Islands were an area of fierce fighting between the United States and Japan during World War II. The island's major exports are timber, fish, copra and palm oil. Other natural resources include minerals and agriculture- cocoa beans, coconuts, rice, potatoes, vegetables, beef and pork.
Tonga which straddles the western side of the International Dateline (so Tongans are first to greet the new day) consists of 176 islands, 52 inhabited and ruled by one king.
Easter Island (Rapa Nui) offers rugged beauty and a blend of cultures. It was settled by Poynisians and is owned by Chili but earned its modern name when it was discovered by the Dutch on Easter Sunday in 1722. This remote 63-square-mile island is home to about 5,000 people and 800 moai, giant stone statues.
Vanuatu is spread among 83 islands which are mostly mountainous and are home to several active volcanoes. Vanuatans speak 113 languages, but all celebrate life with a series of rituals and events, making it a fascinating spot to visit.
Papua New Guinea, which includes 600 islands, is a destination for adventure-seekers and bird watchers. So try our binocular pins for swapping kit. Costumes could include elaborate body tattoos and a fun craft idea for your booth is to copy local wood-carving techniques.
Palau was featured a few years ago on the television show "Survivor" but was already well-known to divers, who claim its waters are some of the planet's best. Only nine of this country's 340 islands are inhabited but others also offer stunning forests, waterfalls and amazing beaches.
Other islands in the South Pacific include Guam Nauru, New Caledonia, Tokelau, French Polynesia, Niue, the Northern Mariana Islands, Cook Islands, Federated States of Micronesia and Tuvalu, Kiribati, Vanuatu, the Republic of the Marshall Islands, Pitcairn Island and the island of Wallis and Futuna.
We have Swapping pin kits, coloring pages, fun patches and more for:
The following are also WAGGGS members:
Cook Islands
Kiribati
Papua New Guinea
Solomon Islands
Tonga
*MakingFriends®.com is not affiliated with, endorsed by or a licensee of Girl Scouts of the USA