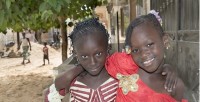 South Africa | Ideas for Thinking Day*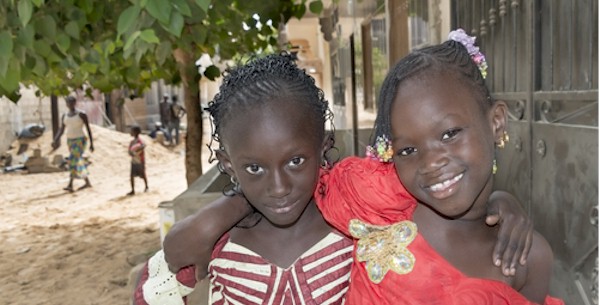 We would like your photo for this page! Send your South Africa Thinking Day* photos to [email protected] For every image we use, you will get $10 in store credit for your troop.
Bobotie is a traditional South African dish that is not commonly found in any other country. The Zulu Nation was a warrior tribe located in South Africa. The Zulu still perform traditional dances today. Girls will want to look at videos of different traditional dances. MakingFriends®.com has ideas and products to help make your celebration a success.
Fun Fact: South Africa has 11 official languages and is called The Rainbow Nation by some people.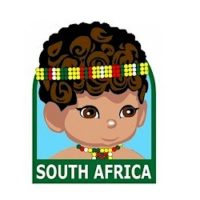 $0.99
The girls might want to create images of a Zulu shield as part of their display.
Traditional clothing varies throughout the main cultures in South Africa. Elaborate beadwork are common among most of South Africa. Clothing often reflects the different stages in a person's life. Single and married women dress differently. The girls might be familiar with a hat worn by married Zulu women called izicolo or a head wrap worn by married Xhosa women called iqhiya. In some South African cultures certain clothing items, such as leopard skins, are reserved for royalty.
Soccer is a very popular sport in South Africa as well as cricket and rugby.
Mancala is a game played through Africa. Girls across Africa also play Stockings. It's basically jump rope but it's often played with stockings when a rope is not available. As they play, the move the rope higher and higher until it's too high for a girl to jump.
There is abundant wildlife in South Africa. Elephant, lion, rhino, leopard and buffalo are known as the big five. The African Penguins make their home in South Africa and Great White Sharks live off the shores. Whale watching is quite popular. Many other wildlife are native to South Africa as well.
Additional ideas can also be found in African Countries | Thinking Day* Ideas
*MakingFriends®.com is not affiliated with, endorsed by or a licensee of Girl Scouts of the USA