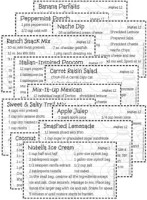 Snacks Badge | Very Easy No-Bake Recipes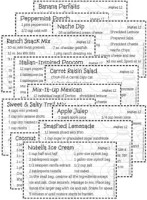 Not only are these recipes no-bake, they are also no-stove, no-microwave, no-blender, even no-electricity. Perfect for the classroom, the scout meeting… anywhere and anytime. Working on your Snacks Badge? Use our the Snacks Badge in a Bag® from MakingFriends®.com and these recipes!
Recipe Cards: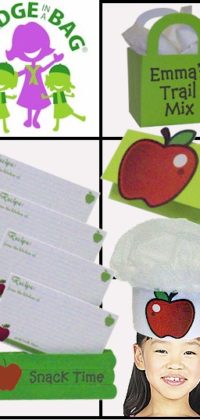 Snacks Badge in a Bag®
Complete kit for 12 girls.
Five activities to make earning your Snacks badge even more fun!
1) Make a Chef's Hat
2) Make a Holder to Store Your Recipes
3) Pre-Printed Colored Recipe Cards to Copy you Favorite Recipes
4) Recipe Card Holder
5) Decorate a Cardboard Treat Box to Carry-Along a Snack
$34.99
*MakingFriends®.com is not affiliated with, endorsed by or a licensee of Girl Scouts of the USA