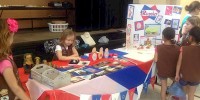 Russia | Ideas for Thinking Day*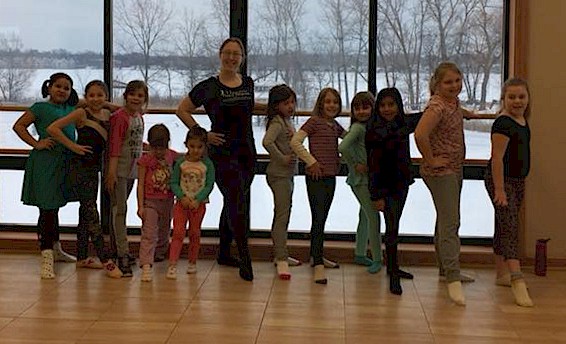 Troops representing Russia might want to dress as ballerinas. We would like your photo for this page! Send your Russia Thinking Day* photos to [email protected] For every image we use, you will get $10 in store credit for your troop.
Russia is so much more than just the biggest country in the world. Many girls have probably heard the name of at least one famous Russian- Catherine the Great, Maria Sharapova, Anna Kournikova, Mikhail Gorbachev or Baryshnikov…. This huge country has shown the world some of its best leaders, athletes, arts and scientists. But, if your troop wants to do a project on Russia, there is a lot more to discover and share. MakingFriends®.com has ideas and products to help make your celebration a success.
Fun Fact: Russia covers 6.6 million square miles across eleven time zones and has coastlines on 12 different seas.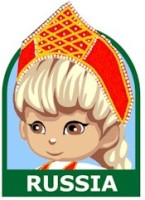 $0.99
This former republic of the Soviet Union has an unusual multi-continental culture and a complicated political history as well as the most variable landscape and climate one can imagine (from frozen tundra to desert). Whether you are planning fun, fashion or food for your celebration, you will find the influence of both Asia and Europe.
Communal spirit and togetherness distinguish Russians from Western culture that promotes individualism and competition. Islam, Buddhism and Judaism are currently practiced and have affected Russian history, but Orthodox Christianity is Russia's traditional and largest religion. Easter is an especially important holiday in Russia. It is celebrated with a week of feasting and delivering gifts to the poor.
When considering a Russian game, the girls might enjoy playing hockey, taking a figure skating class or learning to play chess. There are also many very talented gymnasts from Russia.
An excellent craft or pin for swapping idea for Russia is to create your own version of the beautiful hand painted eggs that Russian friends exchange. Other Russian ideas could feature a Russian doll, ballerina or soccer ball.
There is so much more that Russia is known for that the girls can learn about and share including, Siberia, Sputnik, Chernobyl, Vodka, Mathematics, Caviar, Snow Leopards and Siberian Tigers.
Additional ideas can also be found in European Countries / Thinking Day* Ideas.
.*MakingFriends®.com is not affiliated with, endorsed by or a licensee of Girl Scouts of the USA