Sea Life Protector Service Patch
Product Number: YS-1220M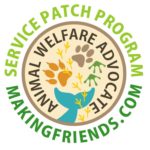 This 2″ embroidered iron-on patch can be awarded as part of our Animal Advocate Service Patch Program. Find out more about this program.
In stock
Buy More And Save!
| 1-249 | 250-499 | 500+ |
| --- | --- | --- |
| $0.69 | $0.59 | $0.49 |
Description
Additional information
Reviews (0)
Description
See the suggested requirements for earning this patch.

About the Animal Welfare Service Patch Program from Youth Strong
Who can earn these patches and pins?
Anyone who is concerned with the welfare of animals. This program is designed to be flexible for anyone and any group including Girl Scouts*, Boy Scouts, youth groups, families and individuals. Patches can be earned with multi-levels and are based on ability and time invested – not necessarily the age of the achiever. You can progress through the levels — Friend, Volunteer, Advocate — earning one patch per year or choose to do them in a series culminating in a larger service project. Those who choose to do so can complete all five areas of interest — Birds, Pets, Habitats, Sea Life, Endangered — and earn the Animal Welfare Service Patch. More experienced achievers can earn the Delegate pins.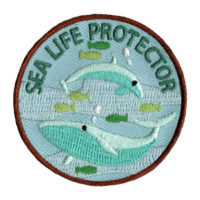 This Sea Life Protector Patch is one of our "Volunteer" level patches. This level of our patch program provides an opportunity for achievers to join in to give their time to a service project. Program organizers can give these patches for recognition or they can be earned by completing requirements two to five below. There is no age suggestion for this part of the program. It is a good opportunity for parent/child volunteering, for progression from our "Friend" level patches or for troops of any level or for service minded individuals and groups.
The first requirement is an optional activity designed for an educational/recreational activity.
Can this patch be earned other ways?
Yes. Based on your geographic area and the ability of the achiever, other requirements may be more suitable. Use your own judgement for what is best for your group.
How much time does it take to earn this patch?
Generally, our Sea Life Protector Patch can be earned in three to four hours.
—————————————-
Sea Life Protector Patch Program Suggested Requirements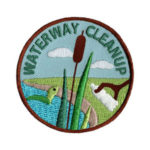 Completing the Waterway Cleanup Patch program  is a suggested prerequisite for earning your Sea Life Protector Service Patch. Your waterway cleaning experience will help provide you with the knowledge needed to volunteer. You can also opt to complete the Waterway Cleanup Patch program requirements while you volunteer.
Requirement 1: Ocean Guardian Workbook (Optional)
The National Ocean Service has a workbook of activities and information for leaning more about sea life conservation.
—————————————-
Requirement 2: Learn about Sea Life
The more you learn about the issues facing sea life, the more you'll want to help ensure its health. Expand your knowledge of sea life by doing one of the following:
Go on a whale or dolphin watch.
Visit an aquarium.
Visit a fish hatchery.
Visit a sea life sanctuary, rescue center or rehabilitation center.
Go snorkeling or scuba diving.
—————————————-
Requirement 3: Learn about Threats to Sea Life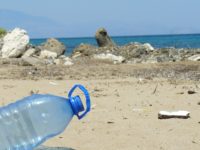 There a four main threats to sea life.
—————————————-
Requirement 4: Make a Commitment to Protect and Support Sea Life
Choose at least one idea:
Volunteer your time at a local marine life sanctuary or rescue center.
Join in on a community effort to reduce the use of plastics or other effort to reduce litter.
Eat only sustainable seafood. Encourage your family and local business to do the same. Check the ingredients in your pet's food also. Helpful Link: Seafood Recommendation
Raise money to adopt a marine animal. Helpful Links: Adopt a Seal, Adopt a Sea Turtle, Adopt a Coral Reef
(Some organizations may not allow fundraising. Check with your organization first.)
—————————————-
Once you've earned this patch you may want to earn our Sea Life Advocate Patch.
©2018 MakingFriends.com, inc.
Additional information
| | |
| --- | --- |
| Weight | .1 lbs |
| Dimensions | 1 × 1 × 1 in |