Peanut Butter and Jelly Making Fun Patch
Product Number: MF-4237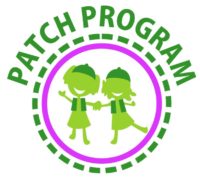 Making peanut butter and jelly sandwiches for the homeless is a rewarding experience. Remember the time in years to come with our PB & J fun patch. Download our suggested requirements.
384 in stock
Buy More And Save!
| 1-249 | 250-499 | 500+ |
| --- | --- | --- |
| $0.69 | $0.59 | $0.49 |
Description
Additional information
Reviews (2)
Description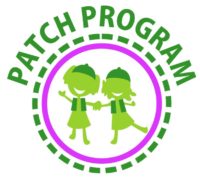 This 2″ iron-on embroidered fun patch is part of our patch program.
Help fight hunger in your community. Making peanut butter & jelly sandwiches are a healthy and economical choice.
Tips for making peanut butter and jelly sandwiches:
Go online and learn about safe food handling before you begin.
Spread peanut butter on both sides of the bread so the jelly doesn't soak through.
Use a 3 to 1 ratio of peanut butter to jelly.
Cut sandwiches in half and individually bag them.
If possible, include an individually packaged wet nap with each sandwich especially
if you are handing out sandwiches to people living on the street.
Put the sandwiches in the bread bags. Use a marker to label and date.
Supplies:
Peanut Butter
Jelly
Bread
Plastic Knives
Paper Plates
Sandwich Bags
Disposable Gloves
Permanent Marker
Individually Packaged
Wet Towels
How Daisy and Brownie Girls can earn the Peanut Butter and Jelly Making Fun Patch:
Get donations.
Collect peanut butter, jelly and bread donation from you family and friends. Find a local shelter, church or food pantry who will welcome the donations. You could also pair up with an older girl troop and donate to their sandwich making project.
How Junior and Cadette Girls can earn the Peanut Butter and Jelly Making Fun Patch:
Make Sandwiches.
Many homeless shelters will appreciate pre-made sandwiches for their guests. Find one or more in your area and ask how many sandwiches they can use. If you have a lot of sandwiches to make, invite family, friends or other troops to help out.
How Senior and Ambassador Girls can earn the Peanut Butter and Jelly Making Fun Patch:
Distribute your sandwiches.
Make sandwiches and head out to an area where homeless people can be found during the day. If there are no safe areas, you could consider handing them out at a soup kitchen so guests can take them for a later meal.
Additional information
| | |
| --- | --- |
| Weight | 0.02 lbs |
| Dimensions | 1 x 1 x 1 in |
| Item Number | MF-4237 |