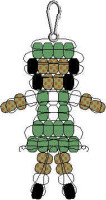 Girl Scout Pony Bead Pattern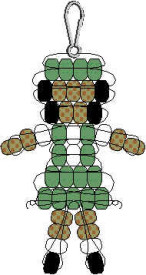 Use pony beads and satin cord to make an adorable little Girl Scout.
You need:
Instructions:

Fold your cord in half to find the center. Use a half hitch (see detail above) to secure it to lanyard hook. Lace beads using pattern above as a guide. Finish by tying off with a double knot.