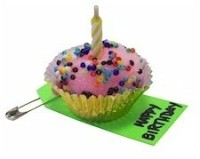 Mini Cupcake SWAPs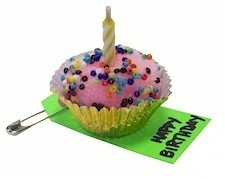 Little cupcakes are a cute SWAP to celebrate the birthday of Girl Scouts. Also a fun craft to make for your American Girl doll.
You need:
Instructions:
On the inside bottom of the cupcake liner put a layer of clear gel glue and then adhere one pom pom. Using the clear gel glue adhere the seed beads onto the top of the pom pom. Cut the candle in half and then poke it through the center top of the pom pom, use clear gel glue for extra hold. Glue the finished cupcake to a large or jumbo SWAP tag. Write your name, troop, city and state on the tag. Then open a pin and slide it through the SWAP tag hole. Close pin. 
Join our SWAP Sensation and mail your SWAPs to us and we will send you back some from other Girl Scouts.