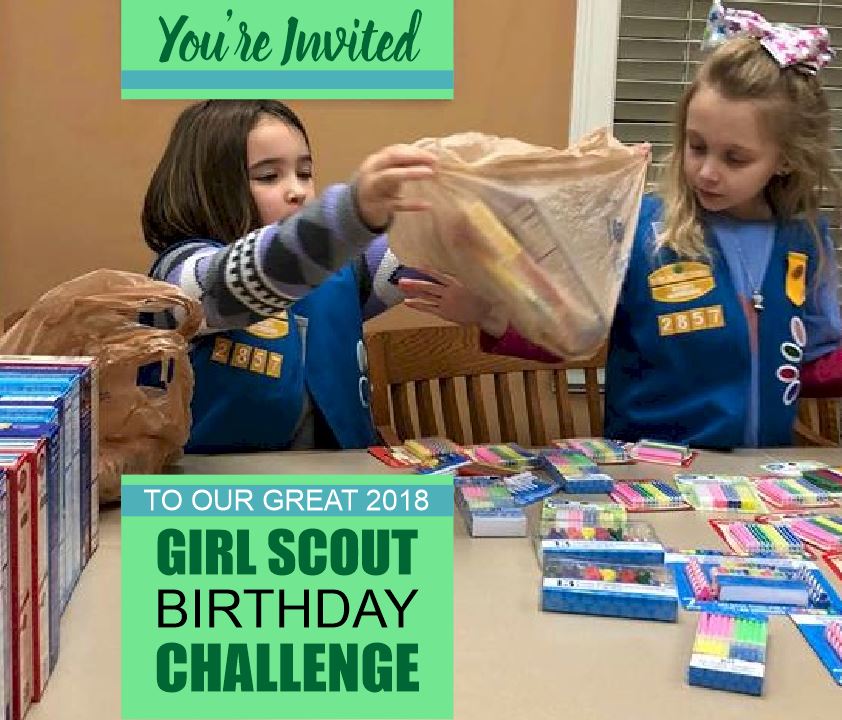 Girl Scout Birthday Challenge
We challenge you to complete a birthday related service project by the end of Girl Scout week.
In honor of 106 years of Girl Scouting, our goal at MakingFriends.com is to get 106 troops to participate this year. One participating troop will be chosen to receive $106 in store credit.
Here's how your troop can participate:
1) Sign up on for the challenge on Facebook. Feel free to leave a comment.
2) Choose your service project.
3) Set a goal.
4) Complete your challenge by March 18, 2018.
5) Come back to this page and post below a photo of your girls doing the service project. Include your troop level, troop number, location and a short description of what you did.
If you need ideas for birthday related service projects, check out our GS Birthday patch program: https://makingfriends.com/product/gs-birthday-2018-fun-patch/
Good luck completing your challenge!