Daisy Petal Activity Ring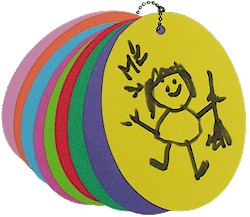 Daisy Petal Activity Ring

Help your girls to associate their petals with the projects you did as a troop to earn them.

You Need:
4″ Ball Link Chain
Permanent Marker
Hole Punch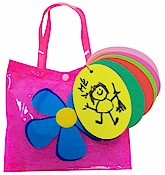 Instructions:
Punch a hole in the top of each of the petals and one of the blue
circles. String the ball chain through the petal and around the handle
of your responsibility tote which is part of our Petal Pack Complete.
After your girls earn a petal, have them draw a picture of the
activity on that color petal. They can look back over their Activity
Ring though out their years as a daisy and it is a nice keepsake as they
continue on in Girl Scouts.