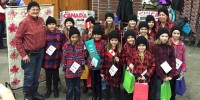 Canada | World Thinking Day Ideas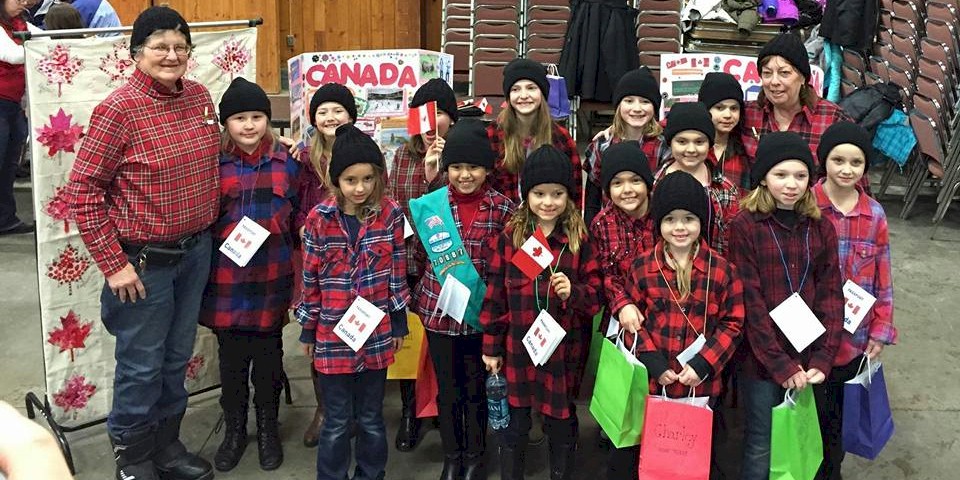 Multi-level Troop 70887 in Clarkston, MI wear flannel shirts and winter caps for the cold Canadian climate.
If your Girl Scouts love winter fun, they will have an "Arctic BLAST" with Canada for Thinking Day.
Fun Fact: Canada is the second largest country in the world (after Russia).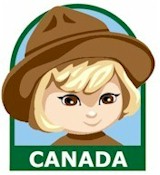 Canada Patch
2″ Embroidered, Iron-on

$0.99
The flurry of chill SWAP ideas and costumes for Thinking Day are not limited to the simple maple leaf. Girls can become Eskimos, hockey players, figure skaters or the legendary Sasquatch for the day.
When hungry for Thinking Day food idea, girls might turn their noses up at Canada's official national dish, poutine — French fries generously slathered in gravy and cheese curds. But, Beaver Tails, French-style pastries with chocolate, candy or fruit topping, could please even the biggest sweet-tooth in your troop.
A Big Foot SWAP would be more cute than scary but girls will spin a triple-axle for a Canada ice skates SWAP.