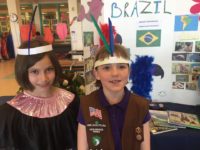 Brazil | World Thinking Day Ideas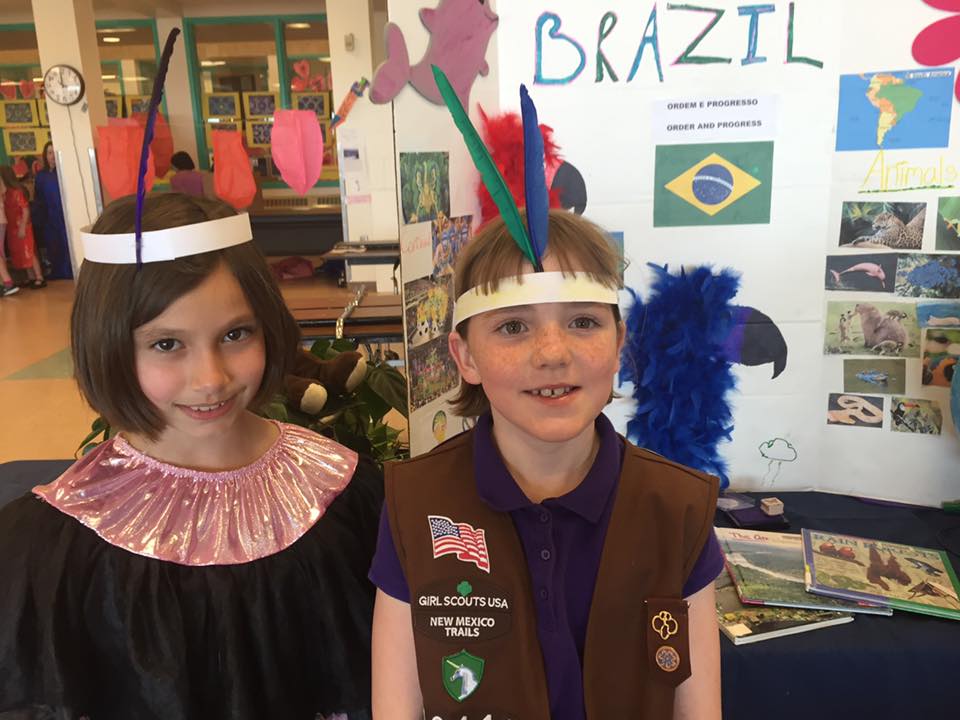 GSNMT Troop 10114 representing Brazil for World Thinking Day.
With the 2016 Olympics being hosted in Brazil, many Girl Scout troops may choose this country for Thinking Day. If so, girls will have plenty of options for decorations and SWAP ideas.
Fun Fact: The Amazon River is the largest in the world by sheer volume. Although the Nile is slightly longer, the Amazon has a discharge rate nearly 74 times greater.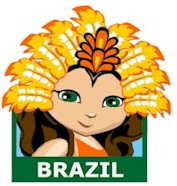 Brazil Patch
2″ Embroidered, Iron-on

$0.99
The largest country in South America, Brazil has the greatest variety of wildlife on planet Earth- as many as four million different species. With 25 percent of all the world's rainforest, native animals like colorful frogs, birds, iguana, jaguars, monkeys, giant anteaters and anaconda snakes will make for interesting displays, crafts and SWAP idea.
A Brazil rainbow loop bracelet or Brazil soccer SWAP and soccer uniforms as costumes would also score well for Brazil Thinking Day because this country has won the World Cup a record five times! But soccer is not Brazil's only sport. Car racing, volleyball, basketball and martial arts also attract large audiences.
Girl Scouts who have been working on any of the "It's Your Planet" journey series, will be impressed to learn that Brazil is 100% energy independent! That is quite an accomplishment for a country that previously imported 70 percent of the oil it used.
Additional ideas can also be found in South American Countries / World Thinking Day Ideas.