Cadette Impact Journey Badge in a Bag® — Updated 9/23/16
Product Number: MF-7012

Can be done in 6 meetings, a weekend or one day.
Complete your Cadette Media journey for less than $2.00 per girl per meeting!
---
# OF
GIRLS
PRICE
/GIRL
TOTAL
PRICE
# OF
GIRLS
PRICE
/GIRL
TOTAL
PRICE
1
$28.00
$36.25
10
$14.30
$143.99
2
$21.50
$43.00
11
$13.73
$151.00
3
$19.67
$59.00
12
$13.17
$158.00
4
$18.50
$74.00
13
$13.12
$170.50
5
$17.60
$88.00
14
$13.07
$183.00
6
$16.83
$101.00
15
$13.03
$195.50
7
$16.14
$113.00
16
$13.00
$208.00
8
$15.50
$124.00
17
$12.97
$220.50
9
$14.89
$134.00
18
$12.95
$233.00
---
Price above includes $8.00 for 1 troop kit.
---
Looking for bags for additional girls? Click here.
---
Select your quantities below and add one to cart.
Example: For a troop of 12 girls, order 1 troop box and 12 girl's kits.
Save
Save
Description
Additional Information
Reviews (5)
Product Description

Print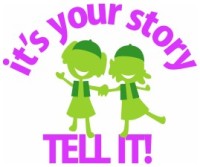 You'll love our Cadette Impact Journey Badge in a Bag®! Our kit provides step-by-step instructions for you to guide your girls in completing their Cadette MEdia Journey. The program was designed to provide economical, hands-on activities to enhance the girls' experience and to make your time as a volunteer enjoyable and stress-free.
From your Girl Scout store, you'll want to pick up a copy of the Cadette MEdia Journey Book and set of awards for each girl. You'll also need some basic craft supplies like scissors and glue. Everything else is included.
Projects and games are age-appropriate, designed especially so Cadette Girl Scouts can have plenty of fun while they learn about responsibility.
Our Kit Includes…
For Your Troop:
Step by Step Instructions
3 Bottles of Acrylic Paint
38″ Girl Cut Out for Media Overload Project
Polyester Fiberfill
Roll of Ribbon
Project Planning Poster
Over 25 Media Take Action Project ideas!
For Each Girl:
Impact Booklet
Peel and Stick Labels
Black Mat
Tuck Box
Magnet
Felt
Headband
Pattern for Sleep Mask
Mini Wooden Chair
Paint Brush
Plastic Lids
Faceted Beads
Inspirational Quotes
Cling Film
Free Embroidered Patch
Included Activities:
Decorate a Frame
Make a Time Out Chair
Make a Sleep Mask
Make Inspirational Quotes Decoration
Make a Locker Caddy
The Six Parts…
The first five parts can be done in 1 to 1 1/2 hours each. You can finish each part during a meeting or plan day-long event or a troop sleep-over to the complete the journey in a weekend.
The included activities will fulfill the journey requirements and guide you and your girls to choosing a take action project.
The sixth meeting is for after the girls complete their take action project.
Why Choose This Journey…
Our Cadette Impact Journey Badge in a Bag® is the perfect choice for troops who are working on their MEdia Journey. The girls will learn how media influences their life and how to make an impact on those in their community. The girls will be making a video or other creative media project so this is a good choice for your girls who love drama!
Save
Save
Additional Information
| | |
| --- | --- |
| Weight | 1 lbs |
| Dimensions | 1 x 1 x 1 in |
| Item Number | MF-7012 |
Troop Kit (Order 1 for up to 18 girls)
Number of girls:
Fabri-Tac Fabric Glue