Feeding the Birds Service Patch
Product Number: YS-1110M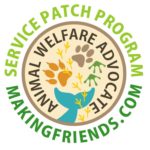 This 2″ embroidered iron-on patch can be awarded as part of our Animal Advocate Service Patch Program. Find out more about this program.
In stock
Buy More And Save!
| 1-249 | 250-499 | 500+ |
| --- | --- | --- |
| $0.69 | $0.59 | $0.49 |
Description
Additional information
Reviews (0)
Description
See the suggested requirements for earning this patch.
About the Animal Welfare Service Patch Program from Youth Strong
Who can earn these patches and pins?
Anyone who is concerned with the welfare of animals. This program is designed to be flexible for anyone and any group including Girl Scouts*, Boy Scouts, youth groups, families and individuals. Patches can be earned with multi-levels and are based on ability and time invested – not necessarily the age of the achiever. You can progress through the levels — Friend, Volunteer, Advocate — earning one patch per year or choose to do them in a series culminating in a larger service project. Those who choose to do so can complete all five areas of interest — Birds, Pets, Habitats, Sea Life, Endangered — and earn the Animal Welfare Service Patch. More experienced achievers can earn the Delegate pins.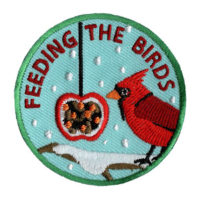 This Feeding the Birds Patch is part of our "Friend" level patches which are the easiest to earn. They are geared toward younger achievers such as Daisies* and Tiger Cubs but are also suitable for achievers who can only invest a small amount of time but are concerned with animal welfare.
How can someone earn this patch?
Complete the first three requirements below. The fourth requirement is an optional activity designed to engage younger achievers.
Can this patch be earned other ways?
Yes. Based on your geographic area and the ability of the achiever, other requirements may be more suitable. Use your own judgement for what is best for your group.
How much time does it take to earn this patch?
Generally, our Feeding the Birds patch can be earned in one to two hours.
—————————————-
Feeding the Birds Patch Program Suggested Requirements
Requirement 1: Learn about your State Bird
The United States chose a bald eagle to represent our country. Each state has chosen a bird to represent it. Any person, group, or business can suggest a state bird or suggest to change the bird. The state's government must approve the choice. Birds are chosen for a variety of reasons including their color and song. Hawaii is the only state to choose an endangered bird.

Download our State Bird Identification Sheet.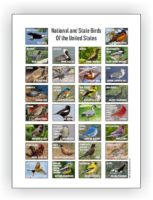 Discussion Points:
—————————————-
Requirement 2: Go Bird Watching
The best place for beginners to go bird watching is right in their own backyard. With young children you might want to start by watching through a window so the birds aren't scared away. If possible have binoculars and photos of birds commonly found in your area. Even better, consider downloading the Audubon Bird Guide free app to help you identify the birds you see. If possible, take photos of any birds you see to look at later.
Discussion Points:
Did you see any birds?
Did you see your state bird?
Were you able to identify any of the birds you saw?
You can also watch birdcams from around the world.
—————————————-
Requirement 3: Feed the Birds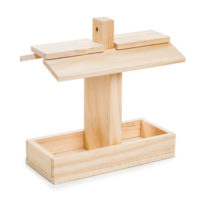 Attracting birds to your yard can be fun and educational. More important, birds also help to control the bug population and pollinate flowers. During harsh winters, birds may have a difficult time finding food especially when there is snow on the ground. You can make your own bird feeder, purchase bird feeders or even make a bird garden. Here are some ideas:
Discussion Points: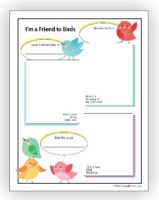 —————————————-
Requirement 4: Worksheet for Younger Achievers (Optional)
Download and complete our "Friend of the Birds" worksheet.
—————————————-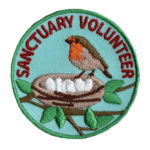 Once you've earned this patch, you may want to earn our Bird Sanctuary Volunteer Patch.
©2018 MakingFriends.com, inc.
Additional information
| | |
| --- | --- |
| Weight | .1 lbs |
| Dimensions | 1 × 1 × 1 in |