Brownie Safety Award and Daisy "Respect Authority" Magenta Petal Download
Product Number: MF-10003

Can be done in one meeting

Perfect for mixed level Daisy and Brownie troops

Suitable for independent Girl Scouts
Download link will be in your order confirmation email.
Complete this five-page comic download and Brownies have earned their Safety Award and Daisies have earned the magenta "Respect Authority" petal.
Product Description

Print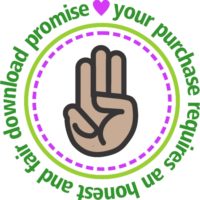 Meet Justice. She's has the superpower to always obey the rules because she knows it helps keep everyone safe!
Purchase one download and print as many copies as you need for your girls. Download is for your troop's use only. For this reason, we limit the number of times you can access this download to two times and it will expires 90 days after purchase. As a Girl Scout leader, we know you will be "honest and fair". Receiving fair payment allows us to continue to develop more program options for you and your troop. Your honesty is appreciated.

What your girls will be doing while learn about respecting authority:
Learn how to stay safe at school
Map their neighborhood
Find out how a smoke alarm works
Learn about stranger danger
Set up a natural disaster plan
What you will need:
Print one download copy for each girl
Map of your community
Pen or pencil for each girl
Optional: