Animal Habitat Protector Service Patch
Product Number: YS-1320M
Thi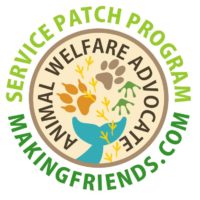 s 2″ embroidered iron-on patch can be awarded as part of our Animal Advocate Service Patch Program. Find out more about this program.
In stock
Buy More And Save!
| 1-249 | 250-499 | 500+ |
| --- | --- | --- |
| $0.69 | $0.59 | $0.49 |
Description
Additional information
Reviews (0)
Description
See the suggested requirements for earning this patch.

About the Animal Welfare Service Patch Program from Youth Strong
Who can earn these patches and pins?
Anyone who is concerned with the welfare of animals. This program is designed to be flexible for anyone and any group including Girl Scouts*, Boy Scouts, youth groups, families and individuals. Patches can be earned with multi-levels and are based on ability and time invested – not necessarily the age of the achiever. You can progress through the levels — Friend, Volunteer, Advocate — earning one patch per year or choose to do them in a series culminating in a larger service project. Those who choose to do so can complete all five areas of interest — Birds, Pets, Habitats, Sea Life, Endangered — and earn the Animal Welfare Service Patch. More experienced achievers can earn the delegate pins.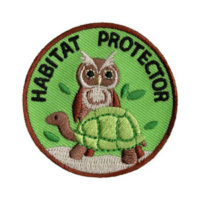 This Animal Habitat Protector Patch is one of our "Volunteer" level patches. This level of our patch program provides an opportunity for achievers to join in to give their time to a service project. Program organizers can give these patches for recognition or they can be earned by completing requirements two to five below. There is no age suggestion for this part of the program. It is a good opportunity for parent/child volunteering, for progression from our "Friend" level patches or for troops of any level or for service minded individuals and groups.
The first requirement is an optional activity designed for an educational/recreational activity.
Can this patch be earned other ways?
Yes. Based on your geographic area and the ability of the achiever, other requirements may be more suitable. Use your own judgement for what is best for your group.
How much time does it take to earn this patch?
Generally, our Animal Habitat Protector Patch can be earned in three to four hours.
—————————————-
Animal Habitat Protector Patch Program Suggested Requirements
Completing one of the two friend level patch programs below is a suggested prerequisite for earning your Animal Habitat Protector Service Patch. Your clean up experience will help provide you with the knowledge needed to volunteer. You can also opt to complete the clean up requirements while you volunteer.
Requirement 1: Habitat Protector Word Search (Optional)
Learn about why we should protect animal habitats by downloading and finding the highlighted words.
—————————————-
Requirement 2: Learn about Animals and Their Habitats
The more you learn about the issues facing animal habitats, the more you'll want to help protect them. Expand your knowledge by doing one of the following:
Go to the zoo.
Visit a nature center.
Take a hike in the woods.
Visit an animal sanctuary, rescue center or rehabilitation center.
—————————————-
Requirement 3: Learn about Threats to Animal Habitats
Habitat Loss
Habitat loss is the primary threat to animals. Agriculture, oil and gas exploration, commercial development, and water diversion can all lead to loss of habitat. Helpful Link: Habitat Loss

Pollution
Industrial wastes, fertilizers, and pesticides have infiltrated and consumed entire habitats of all forms of living creatures and organisms. Helpful Video: Pollution and Habitat Destruction
Warming
Even small fluctuations in the planet's temperature can cause harmful changes in ecosystems. Helpful Link: Climate Change Causes Habitat Loss
—————————————-
Requirement 4: Make a Commitment to Protect Animal Habitats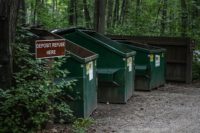 Choose at least one idea:
Volunteer your time at a local nature center.
Join in on a community effort to reduce the use of plastics or other efforts to reduce litter.
Join in a park conservation effort. Helpful Website: National Parks Conservation Association
Raise money to adopt a rain forest. Helpful Links: Adopt a Rain Forest
(Some organizations may not allow fundraising. Check with your organization first.)
—————————————-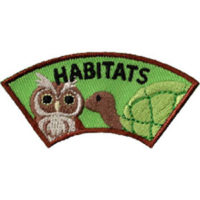 Once you've earned this patch you may want to earn our Animal Habitats Advocate Patch.
©2018 MakingFriends.com, inc.
Additional information
| | |
| --- | --- |
| Weight | .1 lbs |
| Dimensions | 1 × 1 × 1 in |