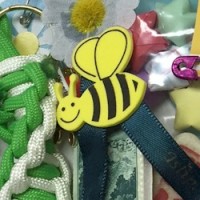 SWAP Sensation
On-line SWAPping
SWAP stands for Share With a Pal.  Be a part of our Swap Sensation and have your troop start collecting SWAP Pins from around the country. Our troop program will make it more economical to SWAP often!
Here's what you do:
Make swaps with your troop. Design your own or make one of ours.

Put the child's first name, city, state, age and troop number on each swap. You can do this by gluing a small piece of paper on the back or by making a swap tag to hang from the pin.

Place all the swaps in a zipper bag with the form below.

For each set of SWAPs that you send (up to 20 in one envelope), you will need a large self-addressed manila envelope (approx. 9″ x 12″, with 4 stamps on it. Girls may have their SWAPs sent c/o their parents or leaders. Your address will never be used for any other purpose. For more information read our privacy statement.

Send your SWAPs, the filled out form and your self-addressed stamped envelope to

MakingFriends SWAPs
653 Old Willets Path
Hauppauge, NY 11788
Please note: If you do not send a self-addressed stamped envelope, you will not receive SWAPs in return.
More About SWAPping…
SWAPs can be very inexpensive. Make Nature SWAPS for just pennies.

The best SWAPs will tell something about the person who
makes them. SWAP Bags are the perfect example of this. They
contain a piece of your world to share with someone else.
Special interest SWAPS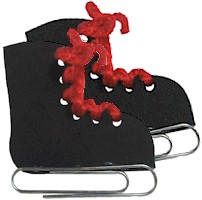 are a terrific way to personalize your swapping. Sports Pins are great for athletes.
Seasonal or holiday pins can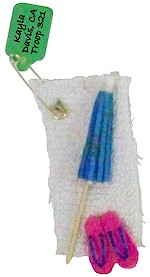 add to your celebrations. Make them fun like our Beach Umbrella SWAPs and you've got a winning project!
Lots more ideas on our swap pages.
Please fill out and include with your form.