Brownie Water Journey Badge in a Bag®
Product Number: MF-7005

Can be done in 7 meetings, a weekend or one day.
Complete your Brownie WOW! World of Water Journey for less than $1.50 per girl per meeting!
New girls added to your troop? Girls' bags available separately for them.
---
# OF
GIRLS
PRICE
/GIRL
TOTAL
PRICE
# OF
GIRLS
PRICE
/GIRL
TOTAL
PRICE
1
$29.50
$29.50
10
$9.25
$92.50
2
19.25
38.50
11
8.81
97.00
3
15.67
47.00
12
8.41
101.00
4
13.75
55.00
13
8.29
107.75
5
12.50
62.50
14
8.18
114.50
6
11.58
69.50
15
8.08
121.25
7
10.86
76.00
16
8.00
128.00
8
10.25
82.00
17
7.93
134.75
9
$9.75
$87.50
18
$7.86
$141.50
Price above includes $20.00 for 1 Troop Kit.
---
Select your quantities below and add one to cart.
Example: For a troop of 18 girls, order 1 troop box and 18 girl's bags.
Description
Additional Information
Reviews (18)
Video Reviews
Product Description

Print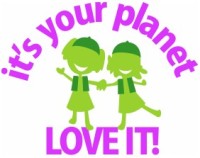 It's never too early to teach your girls about the importance of water in our lives. So get started with our Brownie Water Journey Badge in a Bag®. This kit provides step-by-step instructions for you to lead your girls in completing their Brownie WOW! Wonders of Water Journey and includes economical, hands-on activities to enhance the girls' experience. Guiding your girls through this journey will be easy, stress-free and rewarding for your troop and for you.
From your Girl Scout store, you'll want to pick up a copy of the Brownie Journey book Brownie Wonders of Water (WOW) and set of awards for each girl. You'll also need some basic craft supplies like scissors and glue. Everything else is included.
Projects and experiments are age-appropriate, designed especially so Brownie Girl Scouts can have plenty of fun while they learn about water conservation.
Our Kit Includes…
For Your Troop:
Step-by-Step Instructions
Team Quest Tube
Shredded Paper
Roll of Paper
Plastic Jar
Mirror
Blank Labels (1 per girl)
Coiless Pins
30 Water Drop Beads
"SAVE" Letter Beads
Team Planning Chart
Paint
For Each Girl:
Vinyl 4″x 6″ Scrapbook
6 Maze Pages
Mini Bottle with Cork
Scratch Off Water Drops
Blue Satin Cord
"Save Water Project" Poster
Wooden Sign
Paint Brush
Hemp
Lanyard Hook
"WOW" Letter Beads
Pony Beads
Printed Water Drop Poster
Water Drop Compressed Sponge
Eyedropper
Sand Packet
Bonus Fun Patch!
Included Activities:
Decorating Scrapbooks
Make a Team Banner
Promise to Protect Water
Make Wooden Save Water Signs
Make 'WOW' Back Pack Clip
Make Sponge Paint Poster
Make 'SAVE' Water SWAP Pins
The Seven Parts…
The first six parts can be done in 45- 60 minutes each. You can finish each part during a meeting or plan day-long event or a troop sleep-over to the complete the journey in a weekend. The included activities will fulfill the journey requirements and guide you and your girls to choosing a take action project. The seventh meeting is a planning meeting for a celebration to be held after your take action project is complete.
The girls each get a mini scrapbook to hold her maze pages and other projects they complete along the journey.
Why Choose This Journey…
Our Brownie Water Journey Badge in a Bag® is a good choice for troops with an interest in ecology. While the content coincides with what they learn in school, it is presented in an entertaining way that will convince your girls that they love science.
Additional Information
| | |
| --- | --- |
| Weight | 3 lbs |
| Dimensions | 1 x 1 x 1 in |
| Item Number | MF-7005 |
Troop Kit (Order 1 for up to 18 girls)
| | |
| --- | --- |
| Item Number | MF-7005 |
| Girls Bags | 1 Girl: $9.50 (9.50ea), 2 Girls: $18.70 (9.35ea), 3 Girls: $27.60 (9.20ea), 4 Girls: $36.20 (9.05ea), 5 Girls: $44.50 (8.90ea), 6 Girls: $52.50 (8.75ea), 7 Girls: $60.20 (8.60ea), 8 Girls: $67.60 (8.45ea), 9 Girls: $74.70 (8.30ea), 10 Girls: $81.50 (8.15ea), 11 Girls: $88.00 (8.00ea), 12 Girls: $94.20 (7.85ea), 13 Girls: $100.10 (7.70ea), 14 Girls: $105.70 (7.55ea), 15 Girls: $111.00 (7.40ea), 16 Girls: $116.00 (7.25ea), 17 Girls: $120.70 (7.10ea), 18 Girls: $125.10 (6.95ea) |
Number of girls: