Daisy Earth Journey Badge in a Bag®
Product Number: MF-7003

Can be done in 7 meetings, a weekend or one day.
Your troop can complete the Between Earth and Sky Daisy journey for less than $1 per girl per meeting!
---
# OF
GIRLS
PRICE
/GIRL
TOTAL
PRICE
1
$14.00
$14.00
2
$10.25
$21.50
3
$9.50
$28.50
4
$8.75
$35.00
5
$8.20
$41.00
6
$7.75
$46.50
7
$7.35
$51.45
8
$7.00
$56.00
9
$6.65
$59.85
10
$6.35
$63.50
11
$6.30
$69.30
12
$6.25
$75.00
Price above includes $19.99 for 1 Troop Box.
---
Looking for bags for additional girls? Click here.
---
Select your quantities below and add one to cart.
Example: For a troop of 12 girls, order 1 troop box and 12 girl's bags.
Buy More And Save!

Description
Additional information
Video Reviews
Description

Print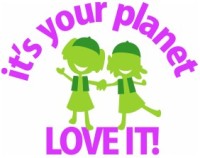 You'll love our Daisy Earth Journey Badge in a Bag®! Our kit provides step-by-step instructions for you to guide your girls in completing their Daisy Between Earth and Sky Journey. The program was designed to provide economical, hands-on activities to enhance the girls' experience and to make your time as a volunteer enjoyable and stress-free.
From your local store, you'll want to pick up a copy of the Daisy "Between Earth and Sky" Story Book and set of awards for each girl. You'll also need some basic craft supplies like scissors and glue, and some miscellaneous items like sandwich bags and stapler. Everything else is included.
Projects and games are age-appropriate, designed especially so Daisy girls can have plenty of fun while they learning about responsibility.
Our Kit Includes…
For Your Troop:
Step-by-Step Instructions
The Law Poster
Convenient Carry Box
Wooden Sticks, Skewers and Plastic Straws
Emotion Faces
Strips of Colored Card Stock
Foamie Ovals and Flowers
Wiggle Eyes
Paper for Scrapbooks
Paper Roll for Mural
For Each Girl:
Vinyl 4″x 6″ Scrapbook
6 Coloring Pages
Stickers
Small Blue Bucket
Tag
Foamie Sticks
Invitation
Certificate
Bonus Fun Patch!
Included Activities:
Decorating Scrapbooks
Collect Items Found In Nature
Make a Paper Chain
Make Flowers
Making Nature Rubbings
Identify Their Special Skills
Making A Mural
The Seven Parts…
The first six parts can be done in 30-45 minutes each. You can finish each part during a meeting or plan day-long event or a troop sleep-over to the complete the journey in a weekend. The included activities will fulfill the journey requirements and guide you and your girls to choosing a take action project. The seventh meeting is a planning meeting for a celebration to be held after your take action project is complete.
The girls each get a mini scrapbook to hold her coloring pages and other projects they complete along the journey. They will also be making a team mural to display at their celebration.
Why Choose This Journey…
Our Daisy Earth Journey Badge in a Bag® is the perfect choice for troops who are working on their Daisy Between Earth and Sky Journey. Your girls go on an imaginary trip around the country so they can learn to make the world a better place. The activities will keep them engaged and looking forward the next part of the adventure.
Additional information
| | |
| --- | --- |
| Weight | 3 lbs |
| Dimensions | 1 x 1 x 1 in |
| How Many Girls Total Are There? | 1 girl – $14.00 ea, 2 girls – $10.75 ea, 3 girls – $9.50 ea, 4 girls – $8.75 ea, 5 girls – $8.20 ea, 6 girls – $7.75 ea, 7 girls – $7.35 ea, 8 girls – $7.00 ea, 9 girls – $6.65 ea, 10 girls – $6.35 ea, 11 girls – $6.30 ea, 12 girls – $6.25 ea, 13 girls – $6.25 ea, 14 girls – $6.25 ea, 15 girls – $6.25 ea, 16 girls – $6.25 ea, 17 girls – $6.25 ea, 18 girls – $6.25 ea, 19 girls – $6.25 ea, 20 girls – $6.25 ea, 21 girls – $6.25 ea, 22 girls – $6.25 ea, 23 girls – $6.25 ea, 24 girls – $6.00 ea, 25 girls – $6.00 ea, 26 girls – $6.00 ea, 27 girls – $6.00 ea, 28 girls – $6.00 ea, 29 girls – $6.00 ea, 30 girls – $6.00 ea, 31 girls – $6.00 ea, 32 girls – $6.00 ea, 33 girls – $6.00 ea, 34 girls – $6.00 ea, 35 girls – $6.00 ea, 36 girls – $5.90 ea, 37 girls – $5.90 ea, 38 girls – $5.90 ea, 39 girls – $5.90 ea, 40 girls – $5.90 ea, 41 girls – $5.90 ea, 42 girls – $5.90 ea, 43 girls – $5.90 ea, 44 girls – $5.90 ea, 45 girls – $5.90 ea, 46 girls – $5.90 ea, 47 girls – $5.90 ea, 48 girls – $5.85 ea, 49 girls – $5.85 ea, 50 girls – $5.85 ea, 51 girls – $5.85 ea, 52 girls – $5.85 ea, 53 girls – $5.85 ea, 54 girls – $5.85 ea, 55 girls – $5.85 ea, 56 girls – $5.85 ea, 57 girls – $5.85 ea, 58 girls – $5.85 ea, 59 girls – $5.85 ea, 60 girls – $5.80 ea |