Description
Professionally designed by a comic artist, Zoe Coughlin, this six page download from MakingFriends®.com and a pencil is all they will need to earn the Cadette Comic Artist badge. Great for mixed-aged troops because everyone can have fun while learning to draw. Your girls will learn how to draw facial expressions, draw body postures and add speech bubbles to help tell the story.
For inspiration, your Cadettes will even "meet" the artist, Zoe, by reading her own comic strip about how she became interested in becoming a comic artist.
This download will take about 1.50 hours to complete.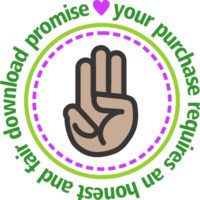 Download is for your troop's use only. For this reason, we limit the number of times you can access this download to two times and it will expires 90 days after purchase. As a leader, we know you will be "honest and fair". Receiving fair payment allows us to continue to develop more program options for you and your troop.  Your honesty is appreciated.
Projects Included:
Learn about a Comic Artist
Think of a Story to Tell
Practice Drawing
Learn How to Draw Facial Expressions and Body Posture
Make a Comic Strip and Add Talk Bubbles
You'll also need: