Brownie Superhero My Family Story Badge & Daisy "Responsible for What I Say & Do" Orange Petal Download
Product Number: MF-10001

Can be done in one or two meetings

Perfect for mixed level Daisy and Brownie troops

Suitable for independent Girl Scouts
Complete this five-page comic download and Brownies have earned their My Family Story badge and Daisies have earned the orange "Responsible for What I Say and Do" petal.
Product Description

Print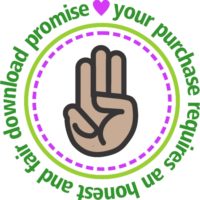 Meet Twilight. She's has the superpower of responsibility. She always does what she says she will do!
Purchase one download and print as many copies as you need for your girls. For this reason, we limit the number of times you can access this download to two times and it will expires 90 days after purchase. As a Girl Scout leader, we know you will be "honest and fair". Receiving fair payment allows us to continue to develop more program options for you and your troop. Your honesty is appreciated.
What your girls will be doing while they learn about being responsible:
Explore family stories
Know where your family is from
Make a story tree
Find an object that means something to your family
Share your family story
What you will need:
One download copy for each girl
Pen or pencil for each girl
Optional: