Whew doggie!!! I sure did get my Scout leadership badge today. Well, if they had leadership badges for us adults of course LOL. I had all 14 girls at my house starting from
10am to 5:40pm.
Between all three of my age levels (Cadettes, Seniors and Ambassador girls) they did their journeys for each level, and completed them all in one day. Most journeys were broken out into approximately 7 lessons, so we broke them into 1 hour sessions.
Two of the three levels (Cadettes and Seniors) really enjoyed doing their journey in a day. The other level (Ambassadors) only had 2 girls and were apparently not too comfortable with working with each other. I'm not sure what to do to change that as of yet, but I definitely feel they need better communication and to break through the barriers to find common ground. I think I need to encourage that some more (see we all learned something about ourselves today).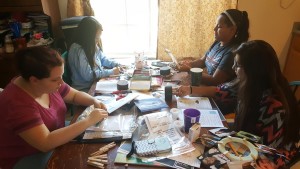 We also did our take action project that could be applied for all three levels together. We made care packages and when we deliver our cookies to our charity we chose during the cookies season, it will now include the care packages that they did today. Our charity is a battered women's and homeless shelter for families, so these will be perfect.
Journey is a Day is a Great Choice for Older Girls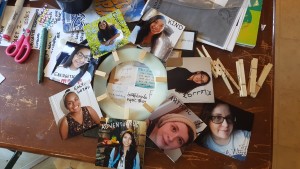 What I personally loved the most is that the girls all being older (middle and high schoolers) meant that they are more in charge of their programs. I had gotten these awesome journey in a day kits from
MakingFriends® .com
and just separated the lessons out to make it easy for the girls before hand. When we got to today, I just gave them the full kits, they pulled out one lesson at a time and they pretty much taught themselves and encouraged each other to learn what they needed to learn. The only work I had to do was
the prep work before hand (which was minimal)
make sure no one got hurt
make sure I was there to encourage them when they needed it and help them when they got stuck.
It may have been a long day, but it was a great day. I say often that I love my troop and that I have some of the best girls. Today really exemplified that. And what's more, today was leader appreciation day. So what better way to celebrate that day then with all my girls!!!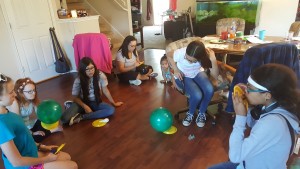 "I would recommend these kits to everyone and looking forward to further kits being available for the Ambassadors. It's kinda pricey for the kits, especially when you have a group and not individual girls, but they are SO worth it. Thank you MakingFriends® .com for getting all 3 journeys on the Seniors as well. It'll open up more opportunities for me on choices for them." Laura Hill
Get your Badge In A Bag® kits for your troop: