Submitted by Troop 30136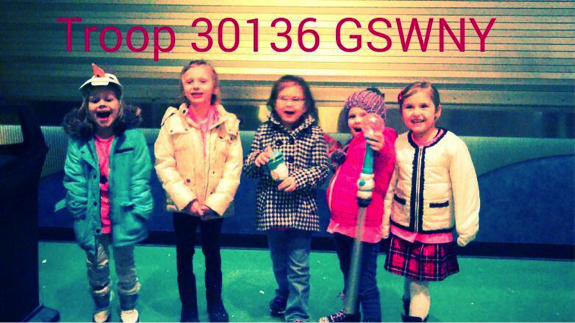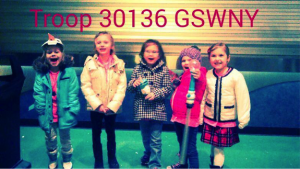 My name is Brittanie and I am a first time leader with a Daisy troop of five girls. We just had a great time celebrating World Thinking Day, learning all about the country Iceland.
Learning about Iceland
We looked at pictures of Icelandic food, animals, arts and crafts, girl guides, and the scenery. We talked about how there are Girl Scouts/Guides all over the world. We reminded each other that we are all Girl Scout Sisters even if we all don't live in the same place. We looked at a map of Iceland, so the girls could get an idea of just how far Iceland really is and once they seen that, they were so shocked to learn they have Girl Scout Sisters literally all around the world.
While making a Iceland Flag SWAP Craft My Girls Showed Me What Being a Sister to Every Girl Scout is all about!
The craft for the day was to make Iceland flags using felt. To keep them together we needed to use hot glue. While we were hot gluing our Iceland flag together one of my girls was a little nervous handling the hot glue gun. She insisted that she didn't want to do it. I was okay with letting her help in another area although; one of our other scouts was not okay with that. She stood up (we were hot gluing on the floor) and said "Miss Brittanie, I know Jane doesn't want to hold the glue gun. I have an idea, why don't we just take turns and work together to show Jane that it won't hurt as long as we're careful." I replied "That is a great idea Ava! What do you think Jane?" Before Jane could answer another scout Emily said nice and loud "Come on Jane we're your sisters you can trust us!" Jane nodded in acknowledgement and we all took turns hot gluing our Iceland Flag together! It amazes me the impact Girl Scouts really does have on these girls especially at such a young age!
Closing Compliment Circle
At the end of our meeting we sat in our circle and I looked around at my smiling Girl Scouts and we continued to close our meeting with going around and telling each other one positive thing about each scout. All the positive compliments were very cute like usual.
One really stood out, it was Jane's. Jane looked at all the girls and said "You are the best sisters I have in this life! She turned to look at me and said "Thank you Miss Brittanie I love you!" The demeanor of the whole room changed everybody just looked so happy! I asked if it was time for a group hug, and of course the answer to that was just dive in and get that hug. It was a beautiful thing to witness 5 five year old girls truly benefit from a meeting. Jane is a shy girl and now I think she's finally coming out of her shell. All thanks to her Sister Scouts!!
Being a leader is the best decision I have ever made. I have learned more about not only my daughter, but also I have learned about myself in more ways than I ever thought were possible. Sometimes the simplest meetings have the biggest impact on these girls.
If you are interested in more great ideas for Iceland and other countries. Check out all the World Thinking Day resources available on makingfriends.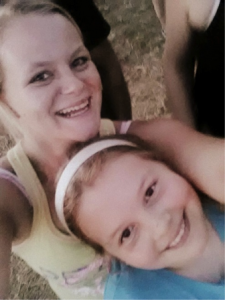 My name is Brittanie and I have been a Girl Scout Leader for only a few short months. Within these past few months I have really enjoyed being a leader. We love to
do fun things and just really enjoy spending time together as a troop. I am 24 years old and was also a Girl Scout when I was a little girl. I remembered how much fun I always had at Scouts and that was the number one reason I decided to take this on. I wouldn't change it for the world! I love my Scouts!! Here is a picture of me and my Sister who also happens to be a Girl Scout ☺ Troop 30136